Counterfeiting is big business! According to Forbes, counterfeiting is the largest criminal enterprise in the world. Oftentimes, counterfeiters lure consumers into purchasing fake goods because the price points are just too good to pass up. Unbeknownst to them, these buyers do real damage to legitimate businesses. Like many other name brands, fake Disney Dooney & Bourke bags can be found in the marketplace. Understanding how to avoid purchasing counterfeit accessories helps collectors to avoid disappointment.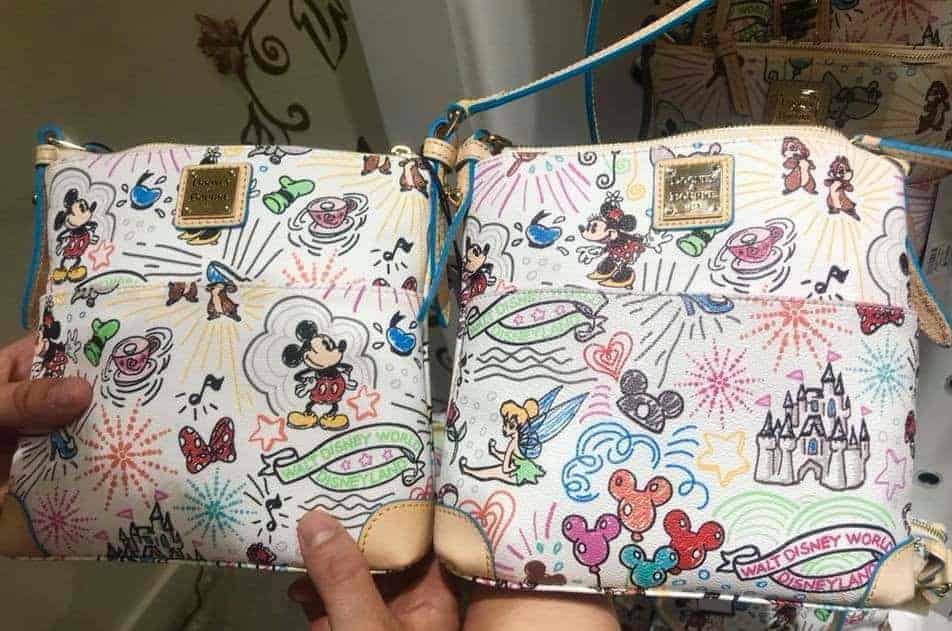 Are Counterfeit Goods Really that Bad?
The availability of counterfeit products has grown over 10,000% in the last two decades. The United States, Italy and France are among the countries most negatively affected by counterfeiting. These countries thrive on producing high-value products that are protected by intellectual property rights and trademarks. By 2017, the U.S. was estimated to be losing up to $600 billion each year. Buyers might see a "good deal" but not fully understand how their buying decisions have worldwide consequences. China is the major producer and supplier of counterfeit goods worldwide, while the United States is the largest consumer of fakes. Buyers also might find themselves with a cheap knockoff that falls apart after a few uses. Counterfeit goods are made using cheap and potentially hazardous materials that may be harmful to consumers and the environment.
Fake Disney Dooney and Bourke Bags
In today's market, even fake Disney Dooney and Bourke bags can be found for sale. Disney Dooney & Bourke fans should use caution when purchasing bags that seem to be priced low because they might be fakes.
Currently, there are two known counterfeit Disney Dooney & Bourke handbags available on the market. These bags are produced illegally in China and are available in the White Sketch print on coated cotton in two silhouettes: the letter carrier crossbody bag and the small satchel.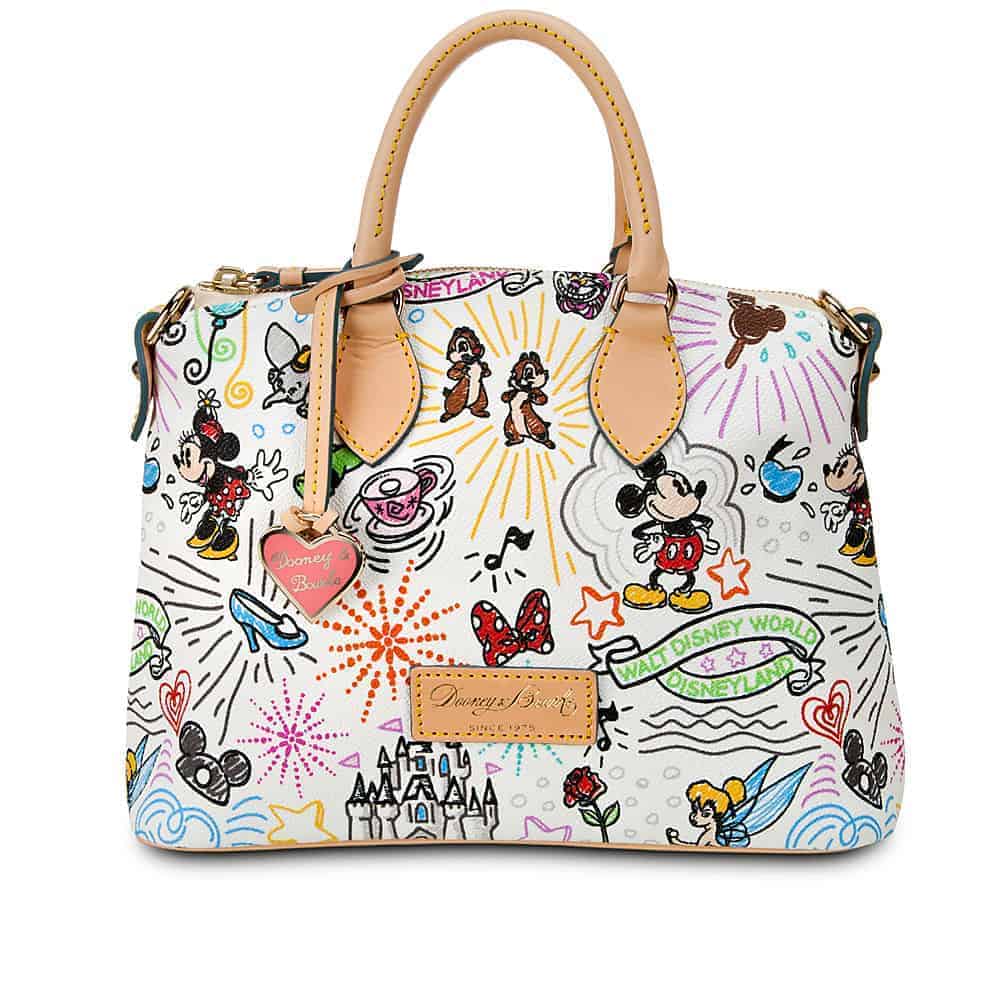 Make sure you are buying authentic Disney Dooney & Bourke products by purchasing directly from ShopDisney: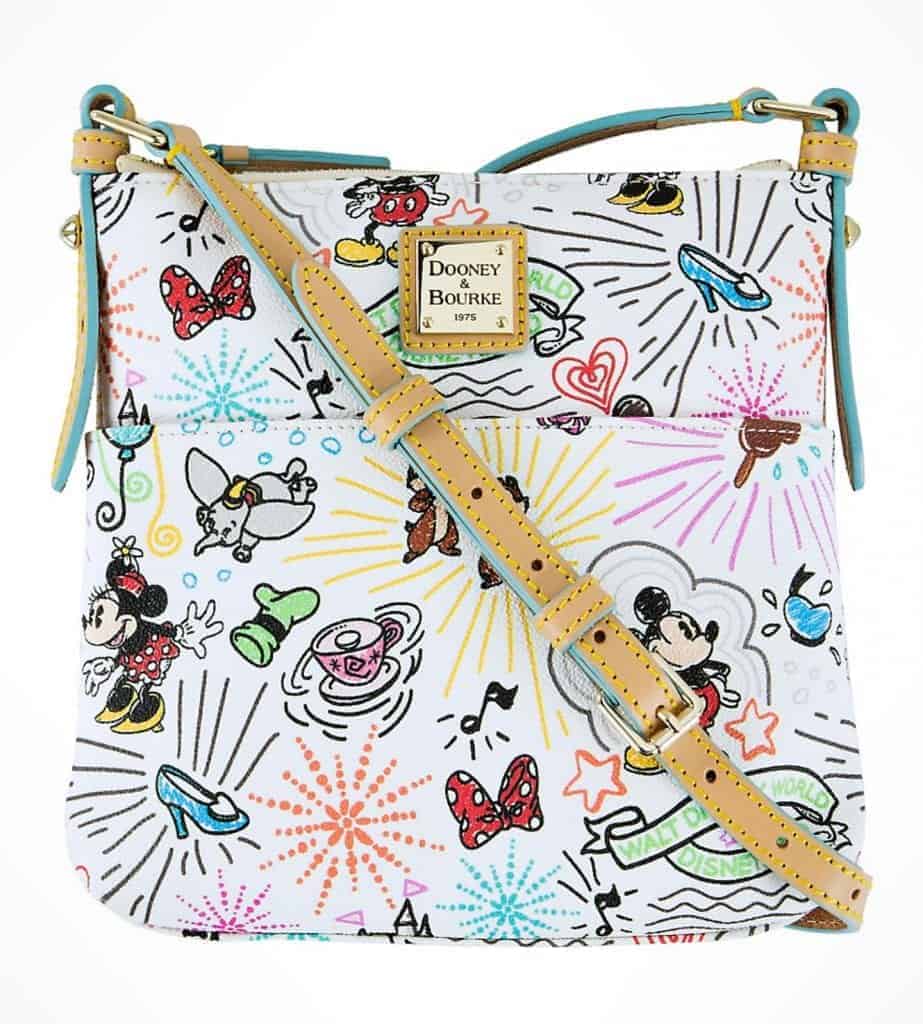 Can You Tell the Difference?
Because the sale of counterfeit accessories is such a big moneymaker, it is getting more and more difficult to spot the real items from the fakes. Some bags are even produced in the same Chinese factories as the authentic goods without permission to do so.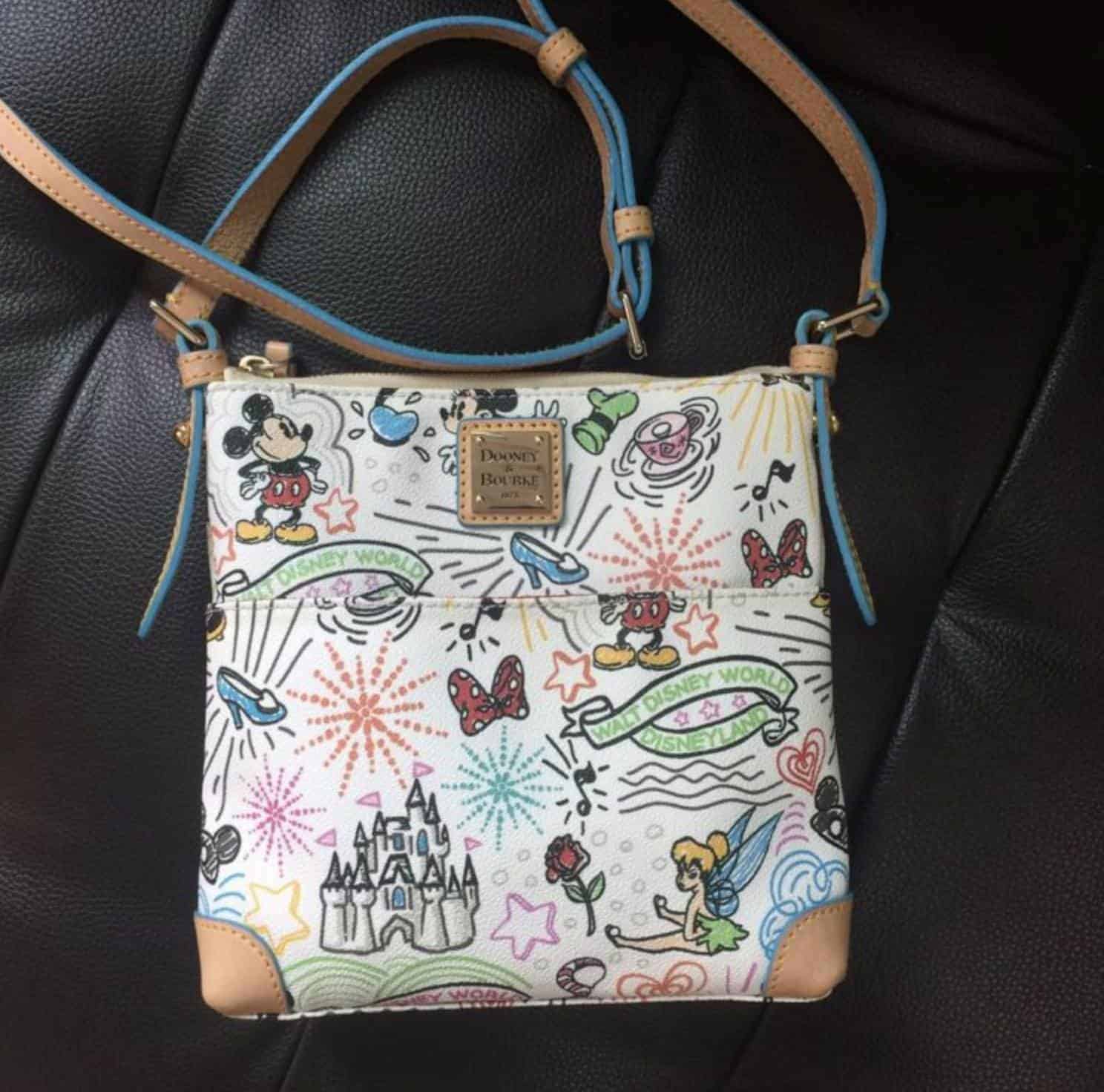 Even with side by side comparisons of the real Disney Dooney & Bourke White Sketch small satchel, it is hard to tell which one is fake and which one is genuine. Unfortunately, the prints look extremely similar and there are currently no known obvious signs on how to spot the fakes.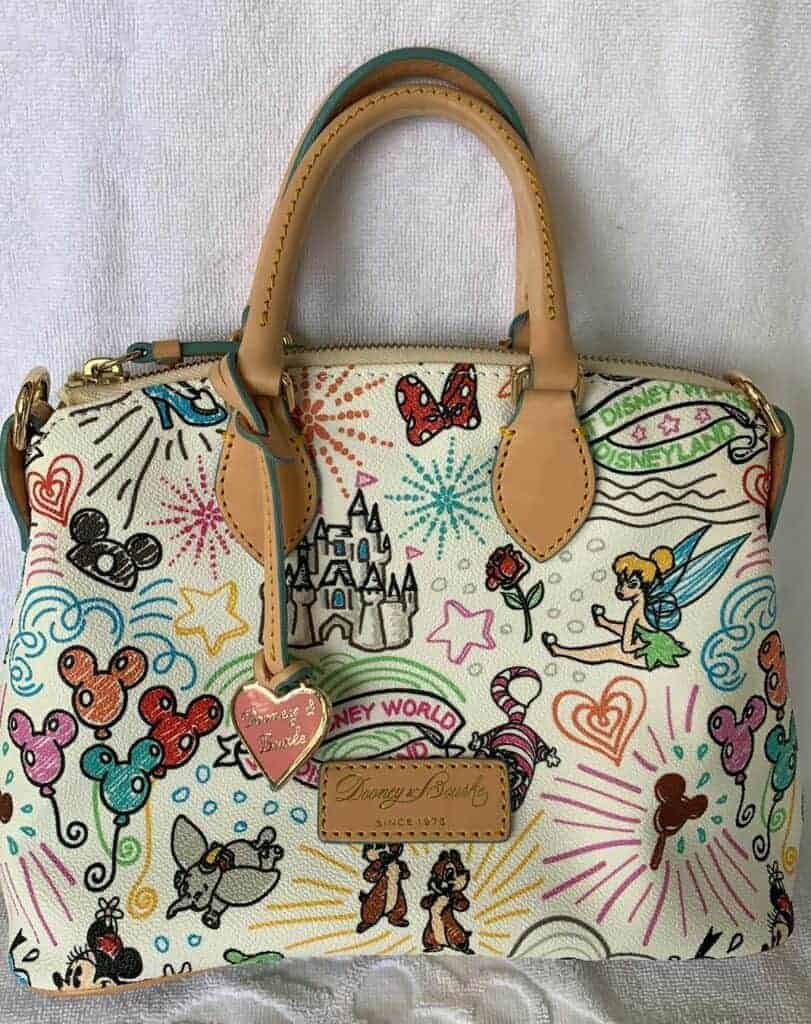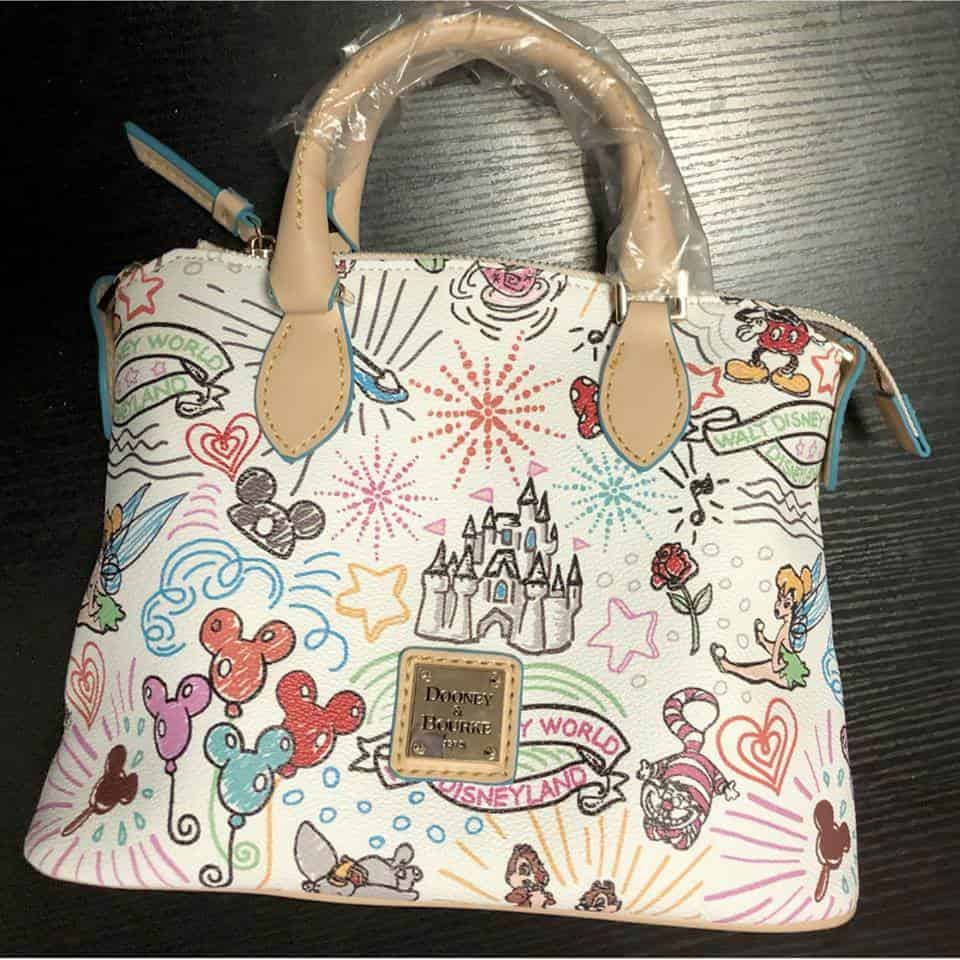 Counterfeiters go to great lengths to make the copies look as similar as possible. Can you tell the difference between the counterfeit Disney Dooney bag and the authentic one? Even seasoned collectors have a hard time spotting a fake bag. Given that some counterfeit bags are made with the same materials in the same factory as the authentic ones, it can be impossible to tell a real from a fake.
Where to Buy Genuine Disney Dooney Bags
If you are looking to purchase either the White Sketch Small Satchel or Letter Carrier, we strongly recommend that you purchase it directly from Disney Parks, ShopDisney, or a trusted personal shopper. Buying these two bags from a reseller or second hand is not advised. While counterfeit Disney Dooney & Bourkes can sell for $40-$50, the real thing retails between $178 and $198. If it is too good to be true, it probably is!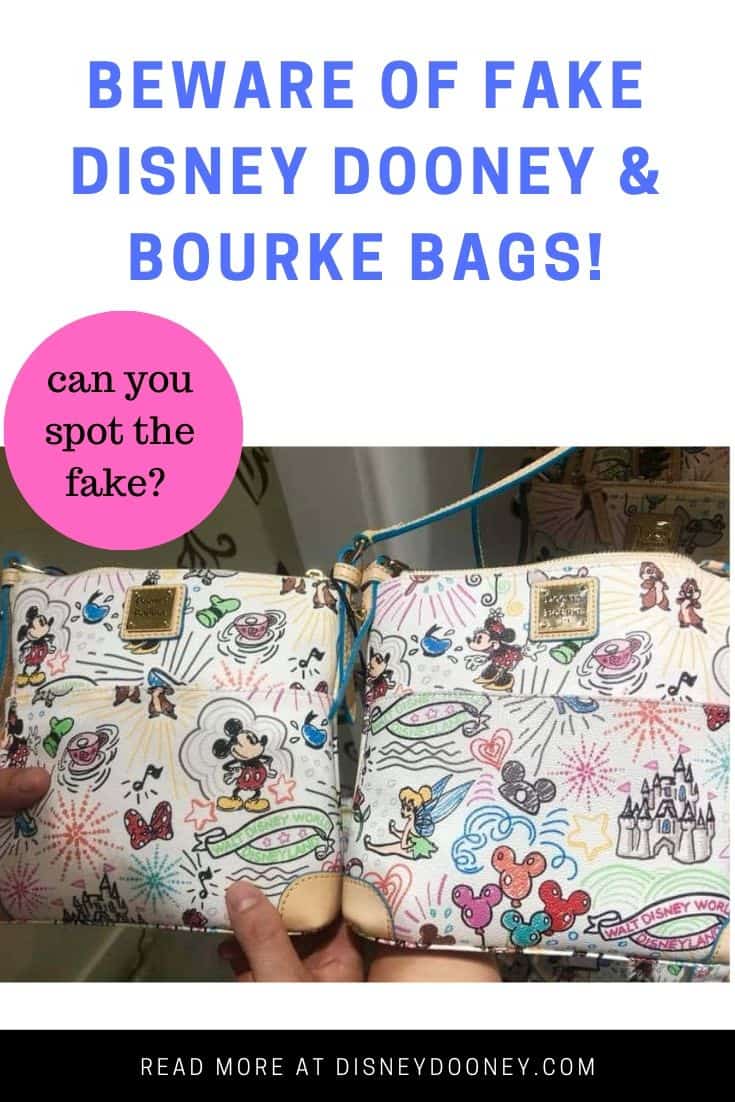 Did you find this post helpful? Subscribe to email updates on new posts below:
PLEASE share with your Disney purse friends so they don't get scammed!
Disclaimer: We may earn a commission for products purchased through some links in this article.