UPDATE 5/3/19: This collection has been released. Photos and details can be found here: Dumbo 2019 Collection by Disney Dooney and Bourke
It's the news you have all been waiting for!! After the release was delayed last month, the Disney Dooney and Bourke Dumbo 2019 Collection will finally be released on Friday, May 3, 2019 at Disney World. (Wondering where and if it'll be available online? Scroll to the bottom for our tips!)
We also have 2 new photos from this collection for you to drool over until Friday. First is the ever-popular, classic zip wallet:
Here is a better look at the Dumbo Tassel Tote: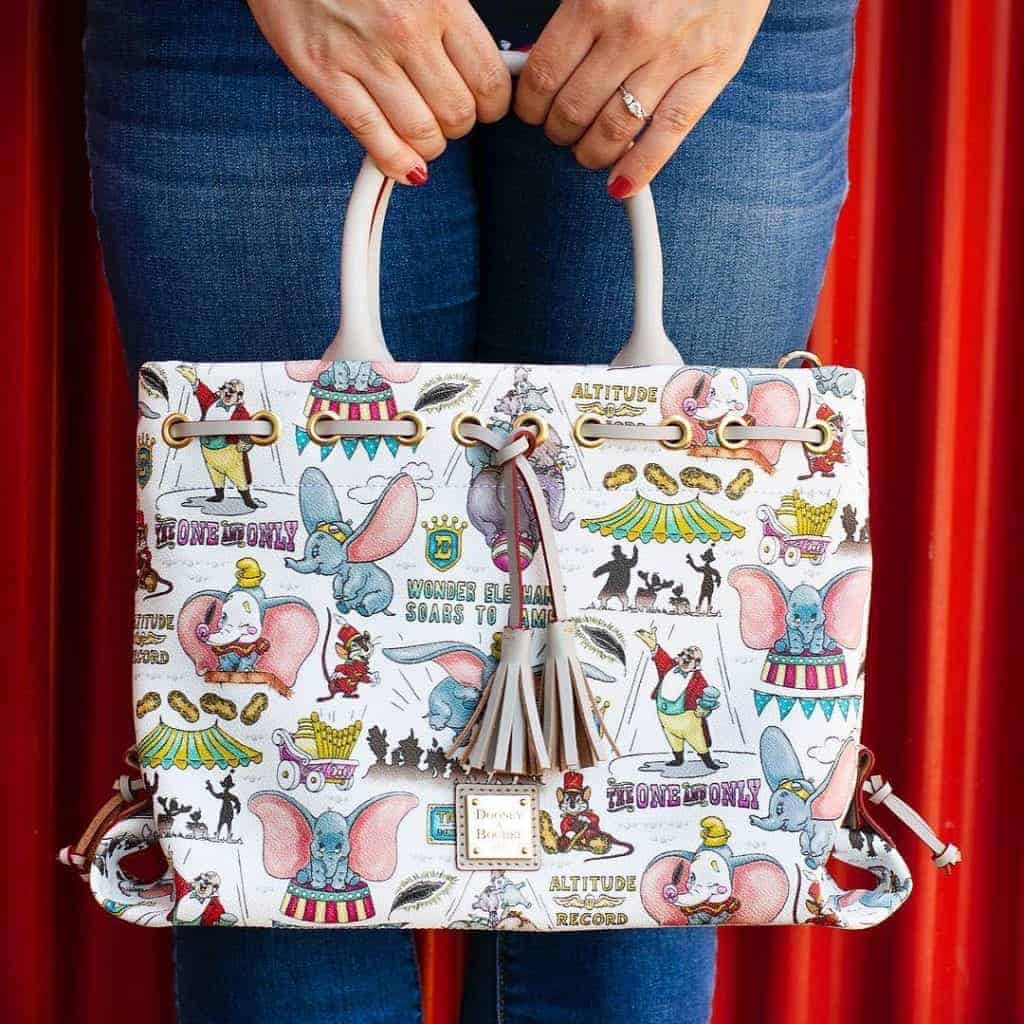 While we don't have a new photo of the foldover crossbody, we still believe it will be released at the same time as the other two silhouettes.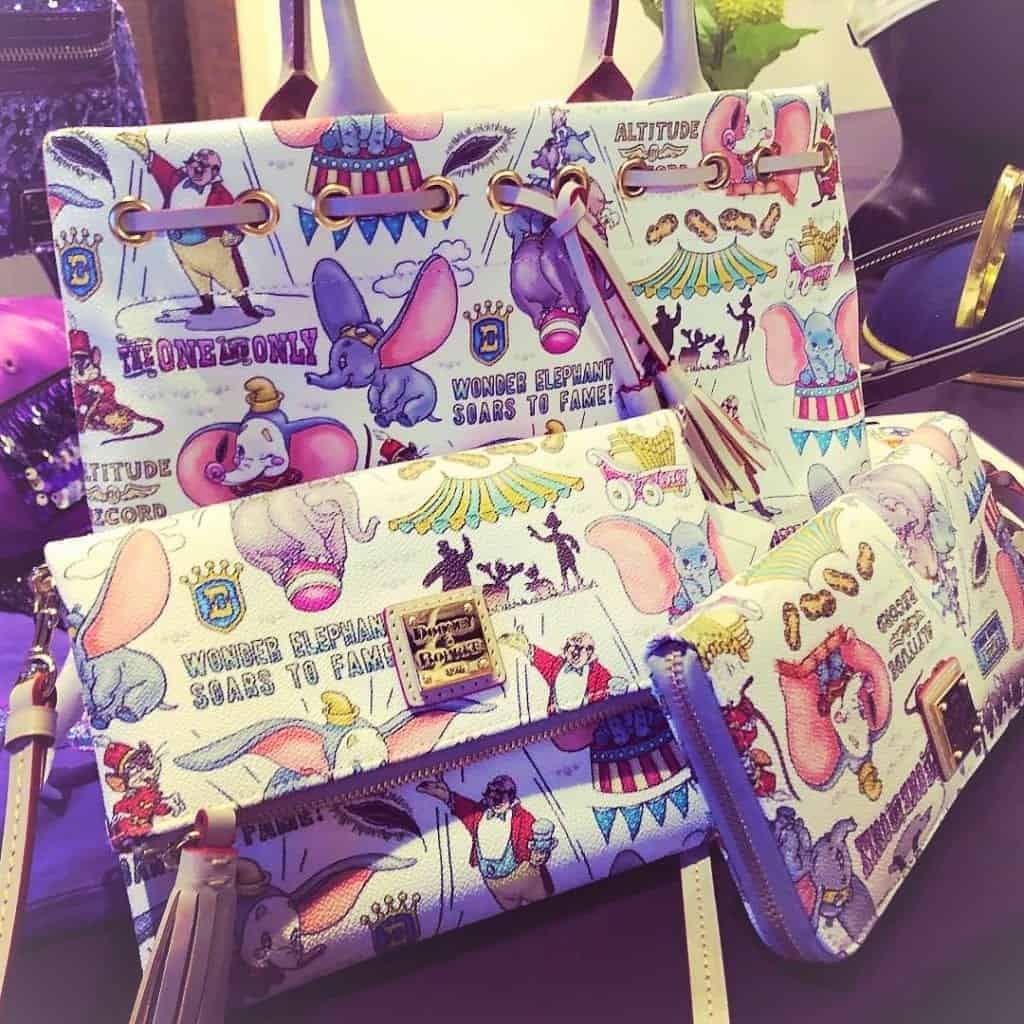 We can confirm that this collection will be released at Ever After at Disney Springs so we're pretty sure you'll be able to find them at the usual locations that sell Disney Dooney & Bourke bags at Disney World and Disneyland. We cannot confirm it will be sold online but if you are willing to lose some sleep on Thursday night, the Dumbo collection could pop up on ShopDisney.com between midnight to 3 am Pacific Time. Bookmark the link below and keep checking between those times:
Otherwise, you can connect with a personal shopper to arrange a park pickup. May the odds be ever in your favor!
Disclaimer: We may earn a commission for products purchased through some links in this article.