About the Founder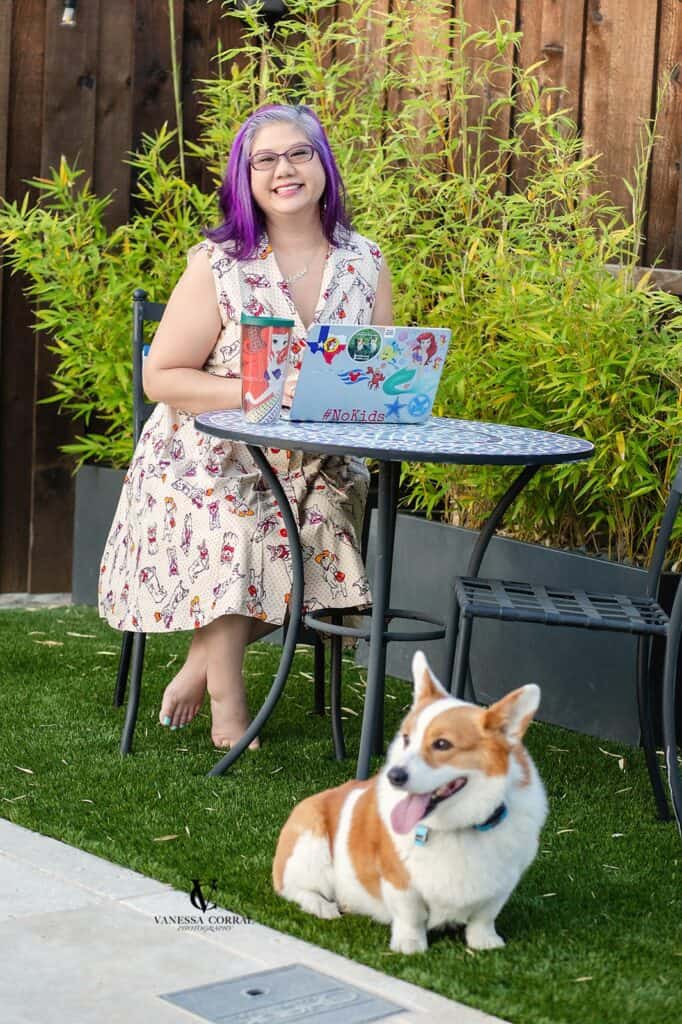 Hi, I'm Rebecca!
I WANT TO HELP YOU BUY ALL OF THE DISNEY THINGS YOUR HEART DESIRES
Over the years, I've learned a ton of tricks on how to snatch up those hard-to-get Disney items when they're released.
But it didn't start out that way!
As an avid collector, I've felt the frustration of trying to buy Disney stuff online only for it to be sold out in minutes. I was so disappointed that I missed out, angry that resellers grabbed multiples, and worst of all, resigned myself to paying 3-4 times retail price on eBay. 🤬 I don't want this to happen to you!
And that's exactly why I created MAGICAL MOUSE COLLECTORS ACADEMY!
It's not a magic wand, but it IS probably the next best thing: I'll give you a clearly laid out, step-by-step guide that will show you, in crystal clear detail, exactly what to do and in what order, to get the Disney merchandise you want during the next big release.
I'VE BEEN A DISNEY FANATIC ALL OF MY LIFE!
As a kid, I memorized Disney's The Little Mermaid word-for-word and looked forward to watching "The Disney Afternoon" cartoon block every day after school.
Fast forward to adulthood, I was a Disneyland Annual Passholder while in college. Immediately after graduating from UCLA, I began my 20-year career in the tech industry at Disney Consumer Products in Burbank, California, and promptly spent most of my paycheck on Disney collectibles! My cubicle was a favorite stop for visitors because it was filled with Disney toys and pins.
I also love to travel the world, sailed on 10 Disney cruises, and visited every Disney theme park, except for Shanghai which is next on my list!
WHAT DO I COLLECT?
Waaayyyyy too many things, including Disney pins, figurines, Funko Pop, Mickey ear headbands, MagicBands, limited edition dolls, Tsum Tsums, and more.
But of course, I'm most known for my Disney Dooney & Bourke handbag collection!
NOW I WANT TO HELP YOU!
I teach even the least tech-savvy Disney superfans how to buy limited, hard-to-get merchandise before they get snatched up by resellers.
Magical Mouse Collectors Academy is an online course that teaches fans the secrets of buying limited Disney merchandise when it releases. You'll learn my proven process on:
How to stay in the know about upcoming releases
How to compete with bots and resellers
What to do when an item is sold out
How to create your own restock alerts
MMCA opens soon! Join our no-obligation waiting list for details.
About the Site
I quickly fell in love with Disney Dooney & Bourke handbags when I first discovered them in 2012. I scoured the internet for a good resource for every print ever made and couldn't find one.
So, in 2016, I created Disney Dooney & Bourke Guide, THE ultimate reference guide for Disney Dooney & Bourke for designer purse lovers everywhere! It is your one-stop information source for every design ever made, staying up-to-date on new releases, and where to buy them.
This site is not affiliated with, maintained, authorized, endorsed, or sponsored by the Walt Disney Company or Dooney & Bourke.
All bags and accessories on this site are for reference only. If you are looking to purchase, please visit the Shop Now page.
Got a question? Send us an email: