Released January 2019 at Disney's Aulani Resort & Spa. This gorgeous print coincides with Disney's Purple Potion campaign and features silhouettes of Mickey Mouse surfing, Minnie Mouse building a sand castle, and Donald Duck running with a surfboard, as well as the Aulani logo in pink, teal, and blue with tropical flowers against a purple background.
Aulani Purple Floral Tote – $248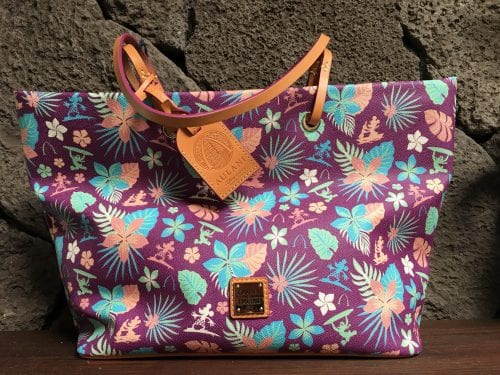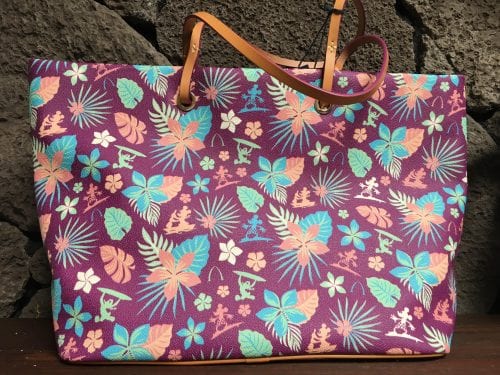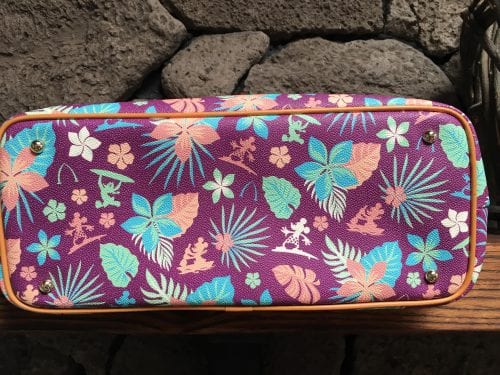 Aulani Purple Floral Crossbody – $198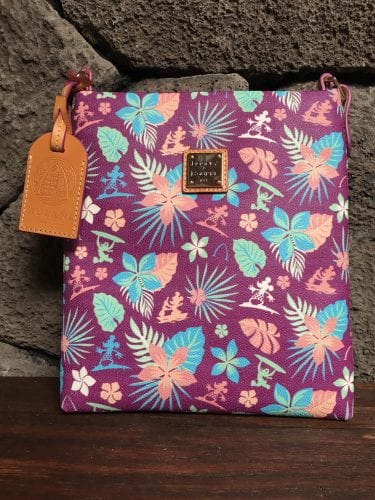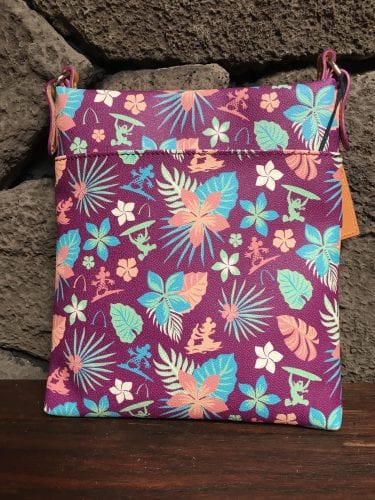 Aulani Purple Floral Backpack – $298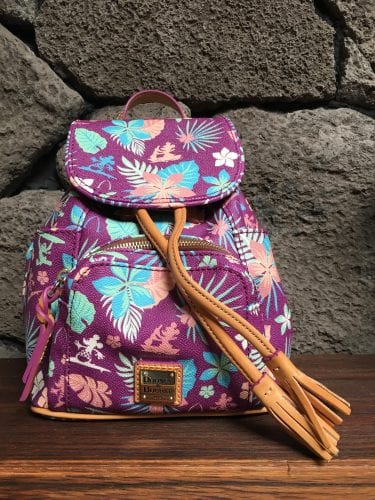 Can't make it to Hawaii? Connect with Aulani Personal Shopper Susan to arrange a pickup.
Disclaimer: We may earn a commission for products purchased through some links in this article.