Released on November 26, 2017, the new Disney Dogs Collection from Disney Dooney and Bourke features some of Disney's most beloved canine characters.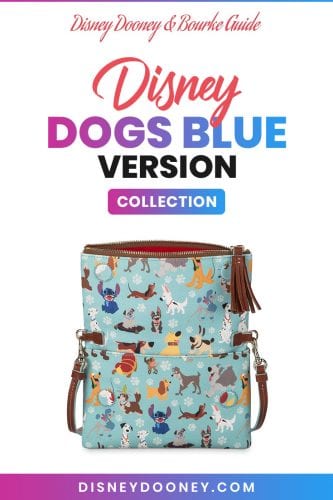 The allover design showcases dozens of Disney Dogs along with white pawprints on a teal background. The dogs featured are:
Copper from The Fox and the Hound
Bruno from Cinderella
Toby from The Great Mouse Detective
Percy from Pocahontas
Pongo and Perdita from 101 Dalmatians
Dodger, Georgette and Tito from Oliver & Company
Lady, Tramp and Dachsie from The Lady and the Tramp
Nana from Peter Pan
Max from The Little Mermaid
Winston from Feast
Dug from Pixar's Up
Little Brother from Mulan
Bolt from Bolt
Sultan / Footstool from Beauty & the Beast
Stitch from Lilo & Stitch
Pluto
Fifi
Emily Tote – $268
10" H x 12" W (at top) x 5 1/2" D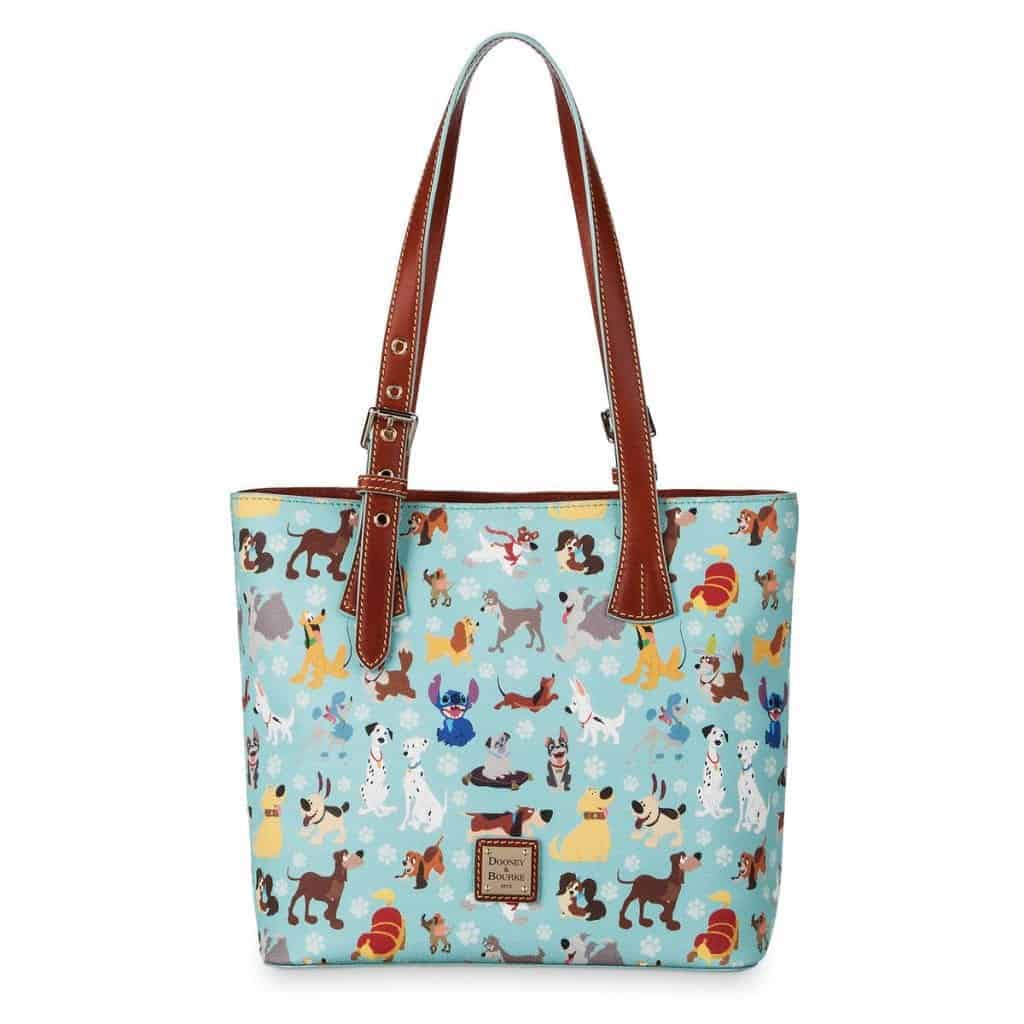 Foldover crossbody – $178
Folded: 6" H x 8 1/4" W
Unfolded: 10" H x 8 1/4" W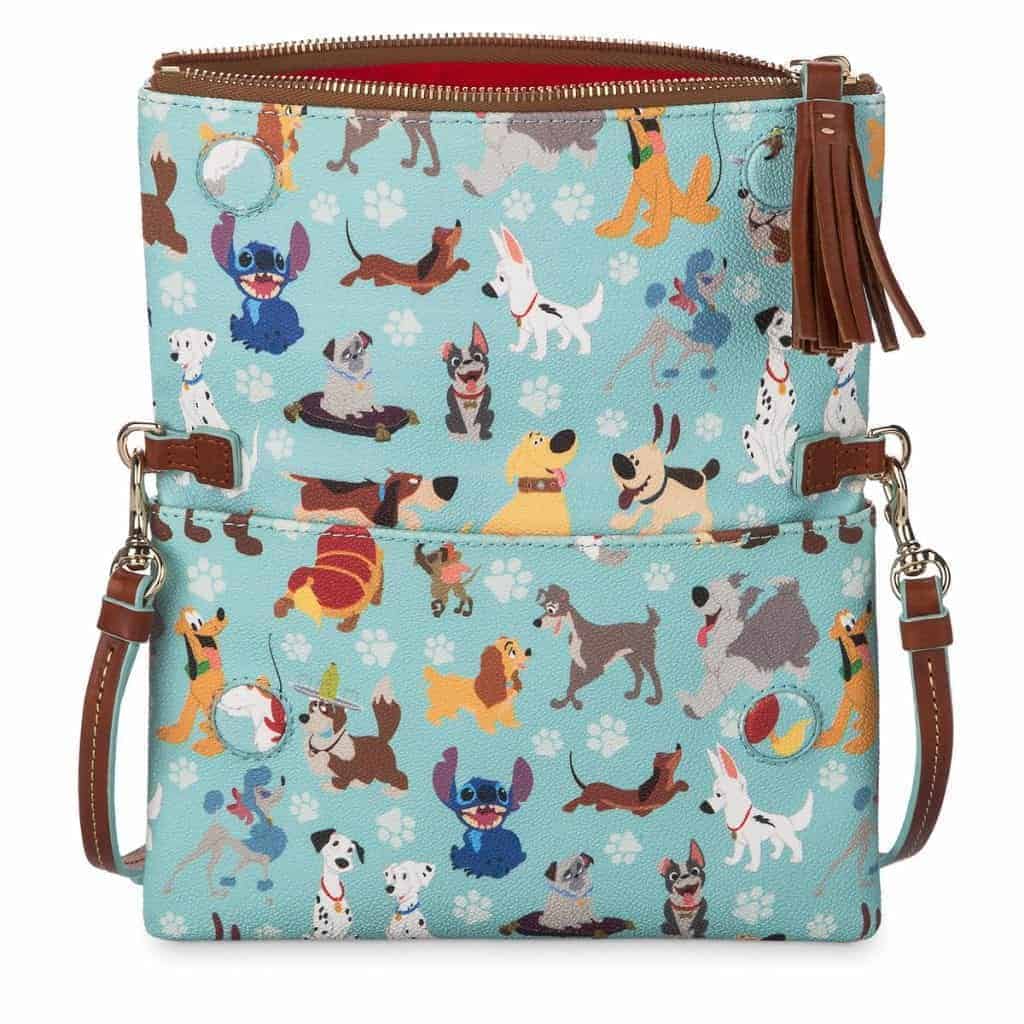 Ambler Crossbody – $248
5 1/2" H x 8" W x 2 3/4" D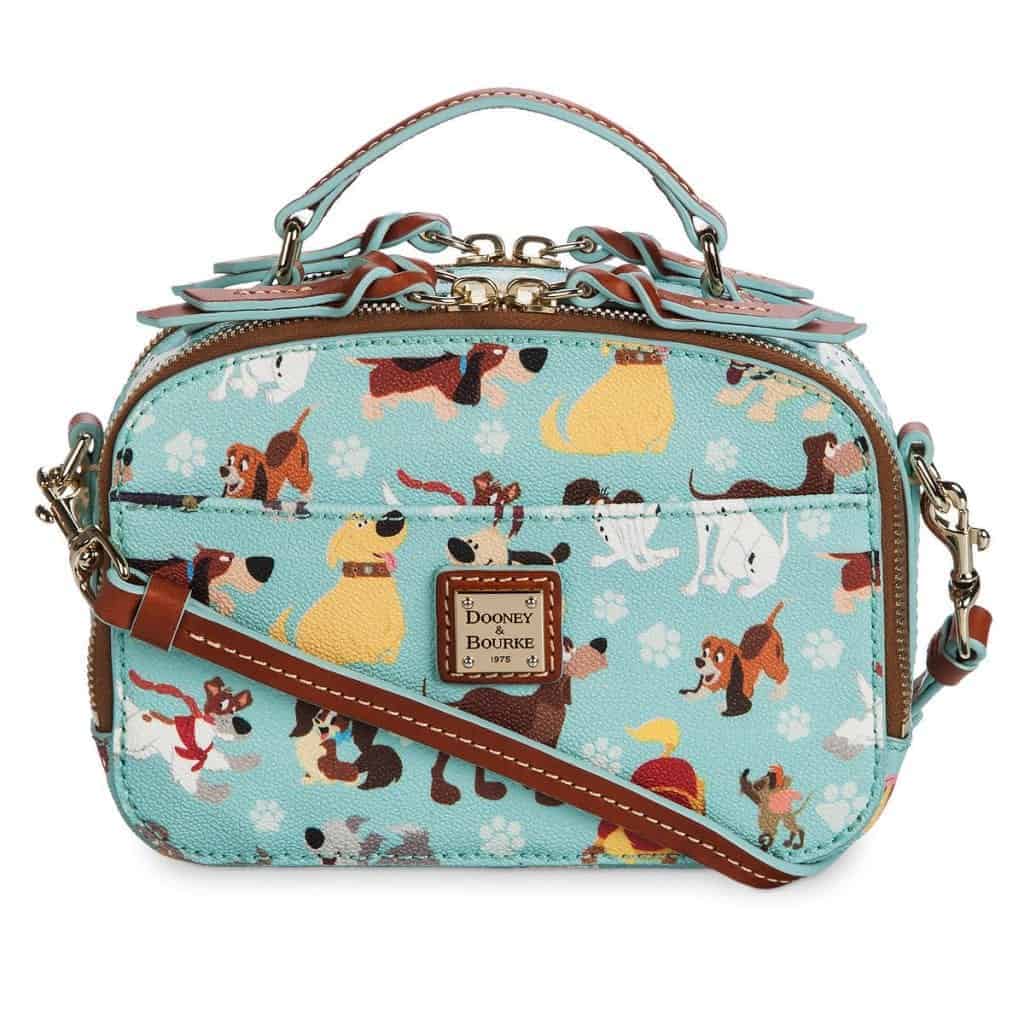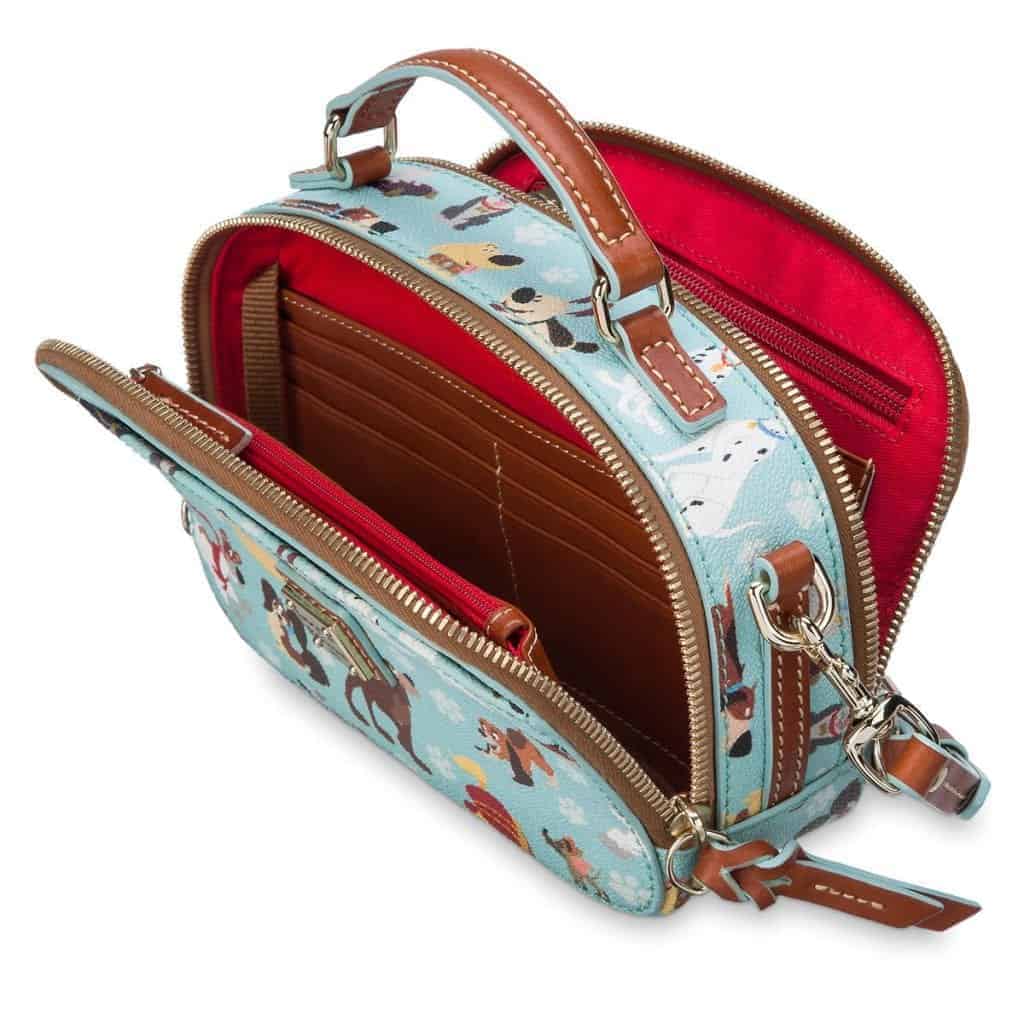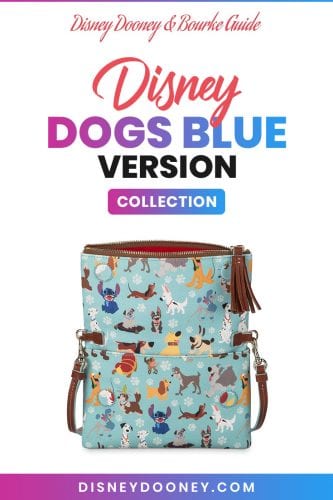 Disclaimer: We may earn a commission for products purchased through some links in this article.