Released on August 31, 2018 at Disney Parks and Shop Disney online, the Haunted Mansion 2018 Collection by Dooney & Bourke features a frighteningly cute art-style that is sure to add some character to your Disney Dooney & Bourke collection.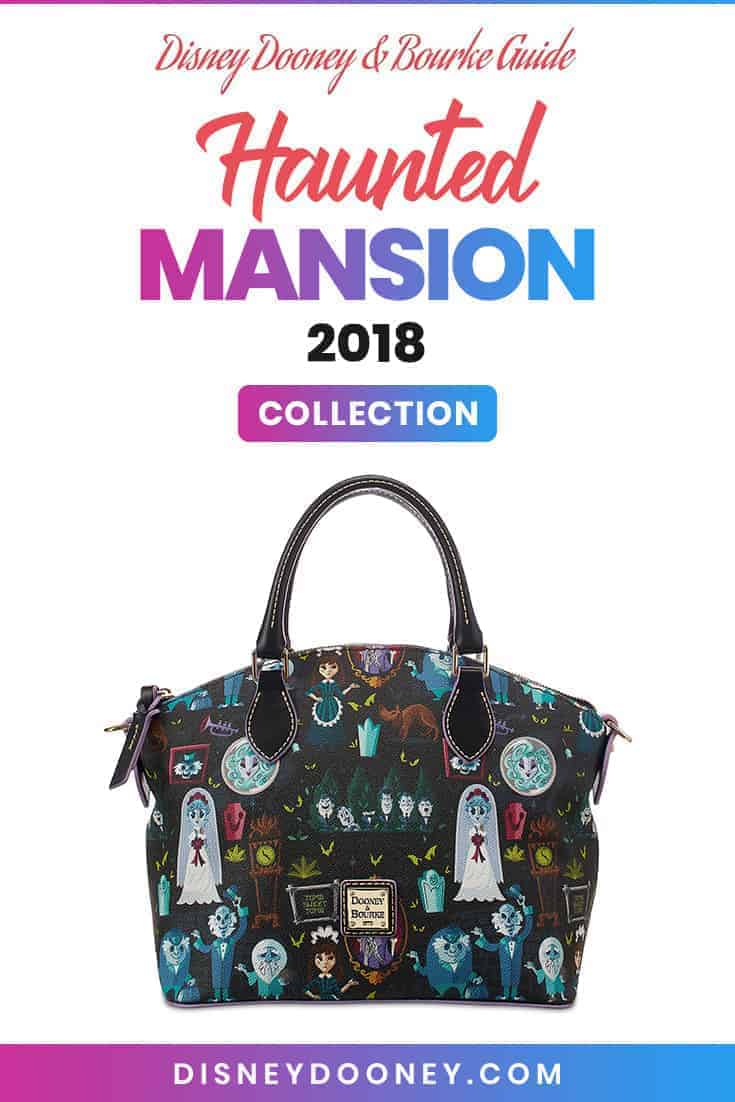 The Collection comes in four silhouettes, including a crossbody bag, satchel, tote and wallet and features an allover print inspired by Disney's iconic attraction. The pattern includes characters from the Haunted Mansion ride stylized in a cartoon-ish manner, including Madame Leota, the Hitchhiking Ghosts, the Hatbox Ghost, singing busts, the Bride and more. Surrounding them, you will find the old grandfather clock, tombstones, "Tomb Sweet Tomb" signs, bats, trumpets and creepy green eyes.
Haunted Mansion Crossbody Bag by Dooney & Bourke
Retail price: $178
Dimensions: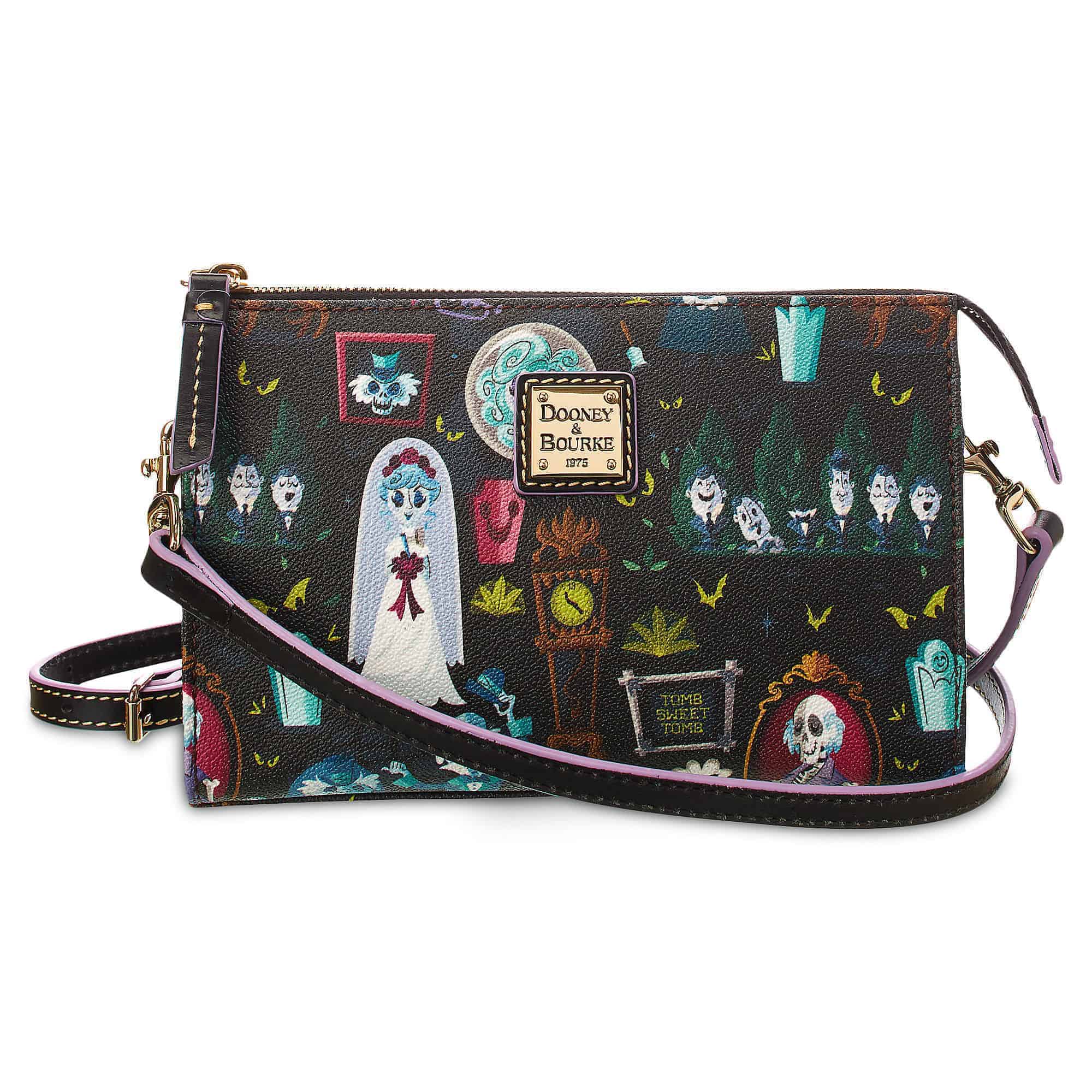 Haunted Mansion Satchel by Dooney & Bourke
Retail price: $268
Dimensions: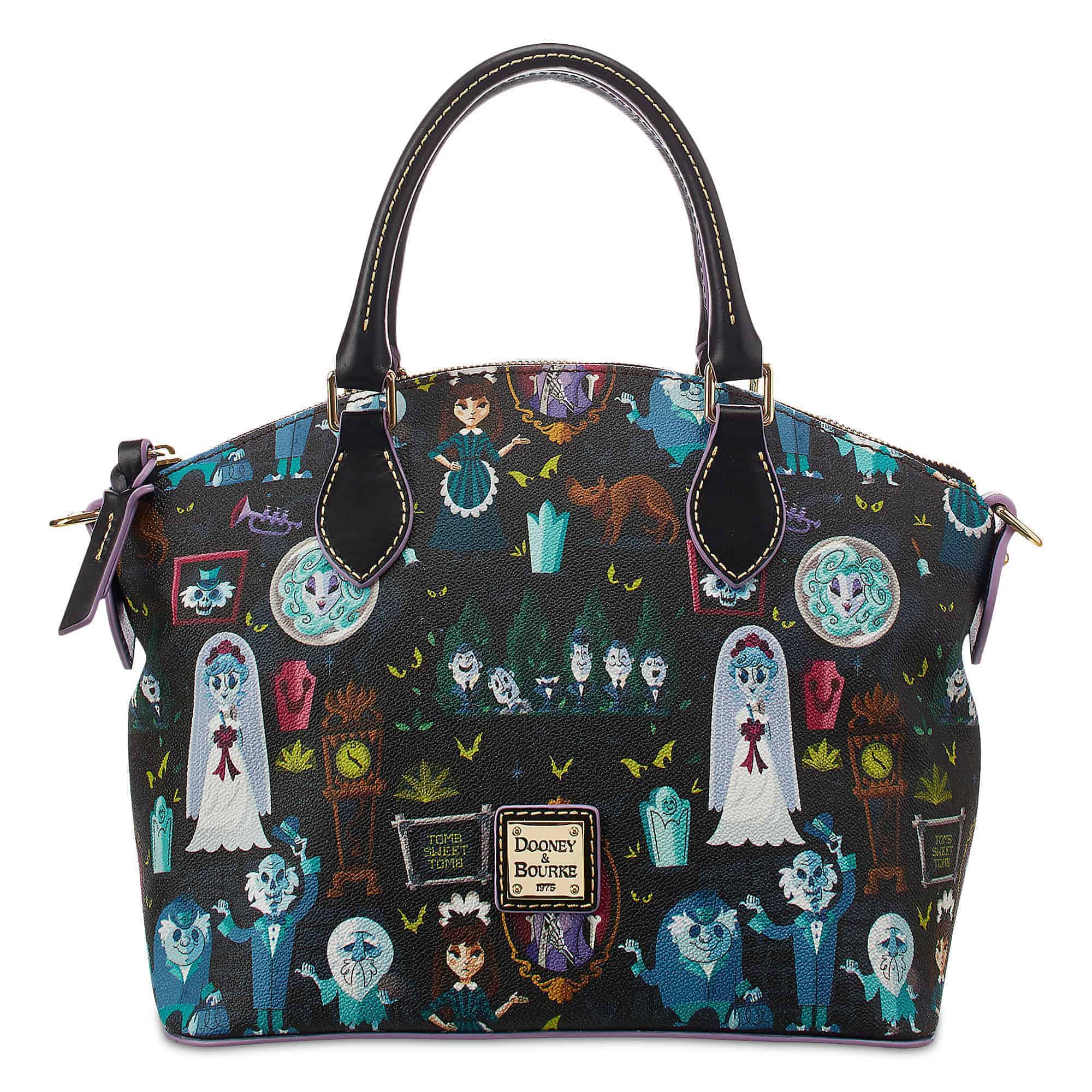 The bags feature an inner lining in a bright green color, while the interior of the straps feature a light purple color.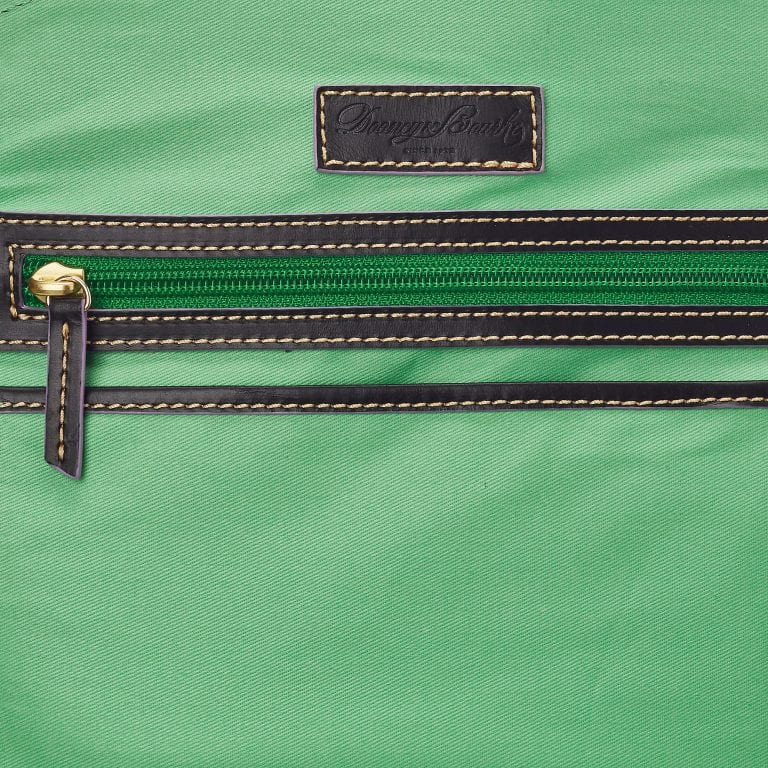 Haunted Mansion Tote by Dooney & Bourke
Retail price: $268
Dimensions: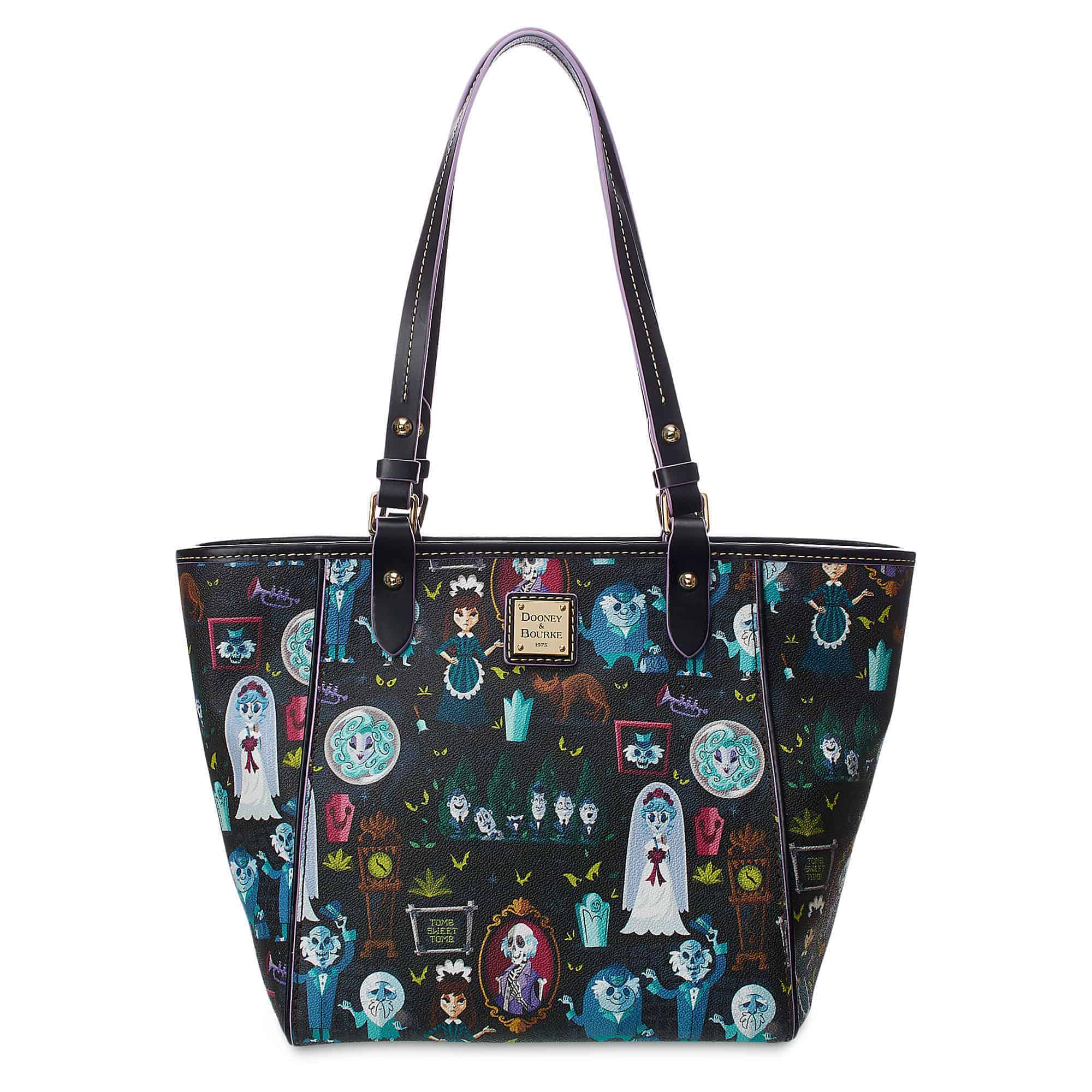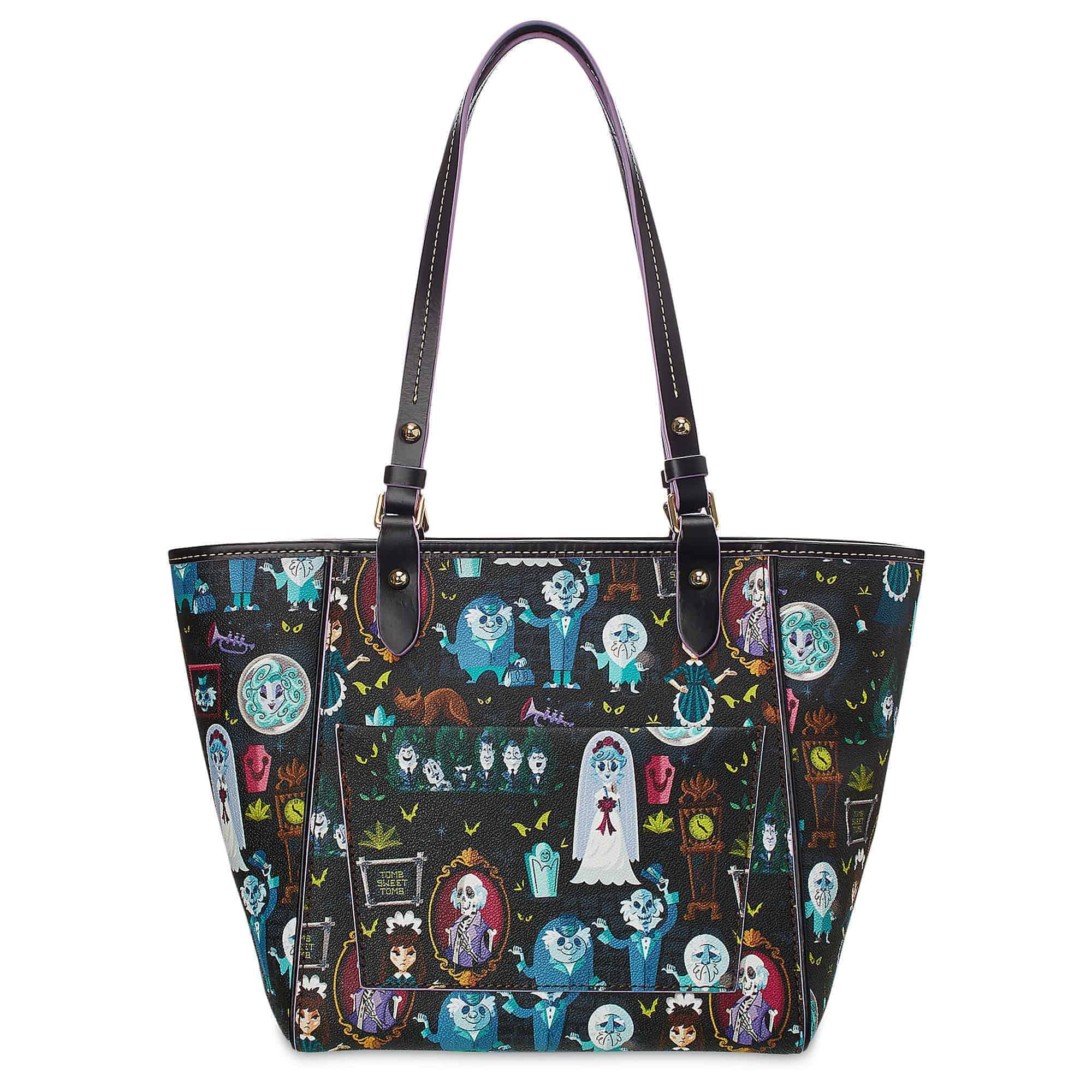 Haunted Mansion Wallet by Dooney & Bourke
Retail price: $158
Dimensions:
4 1/2" H x 8 1/4" W x 1" D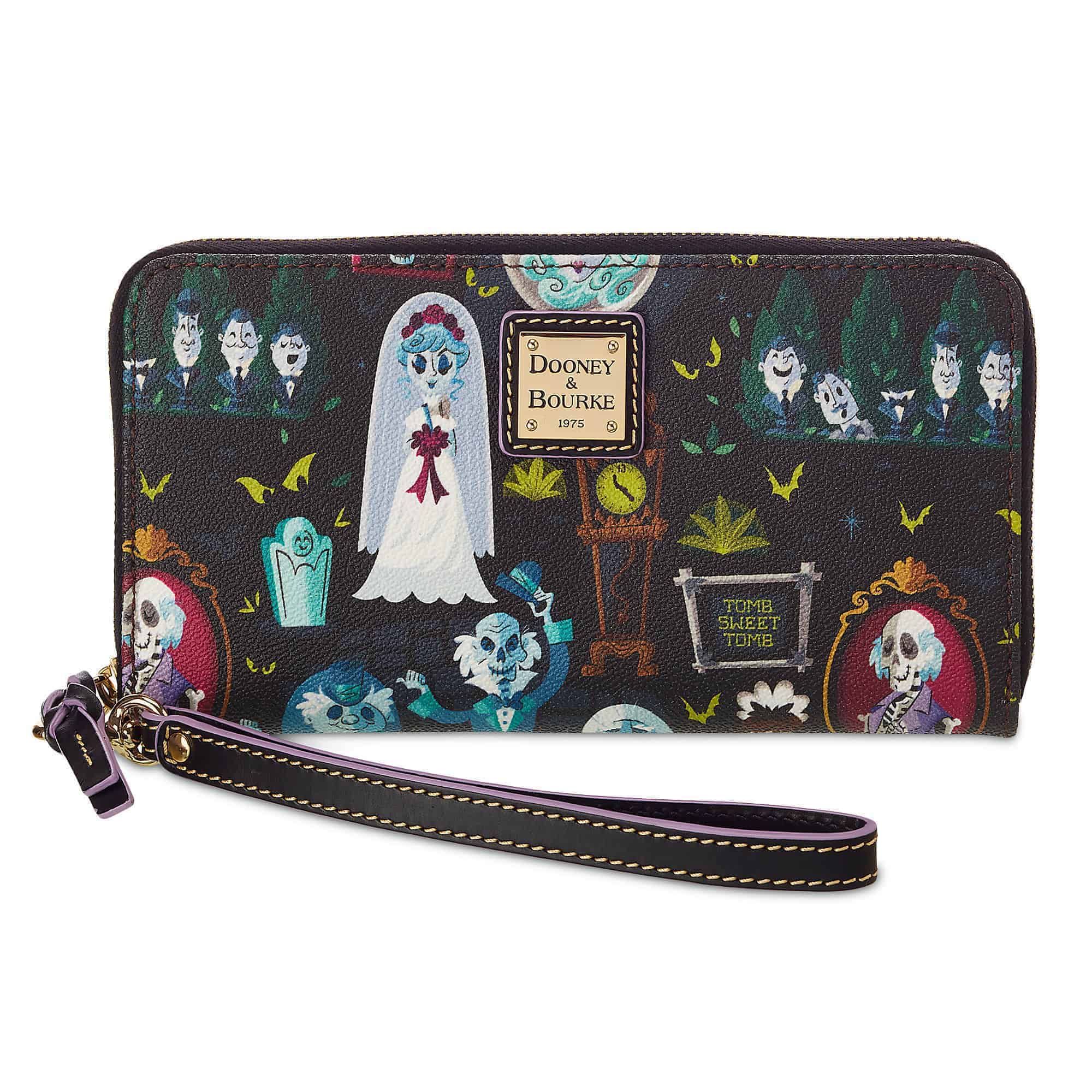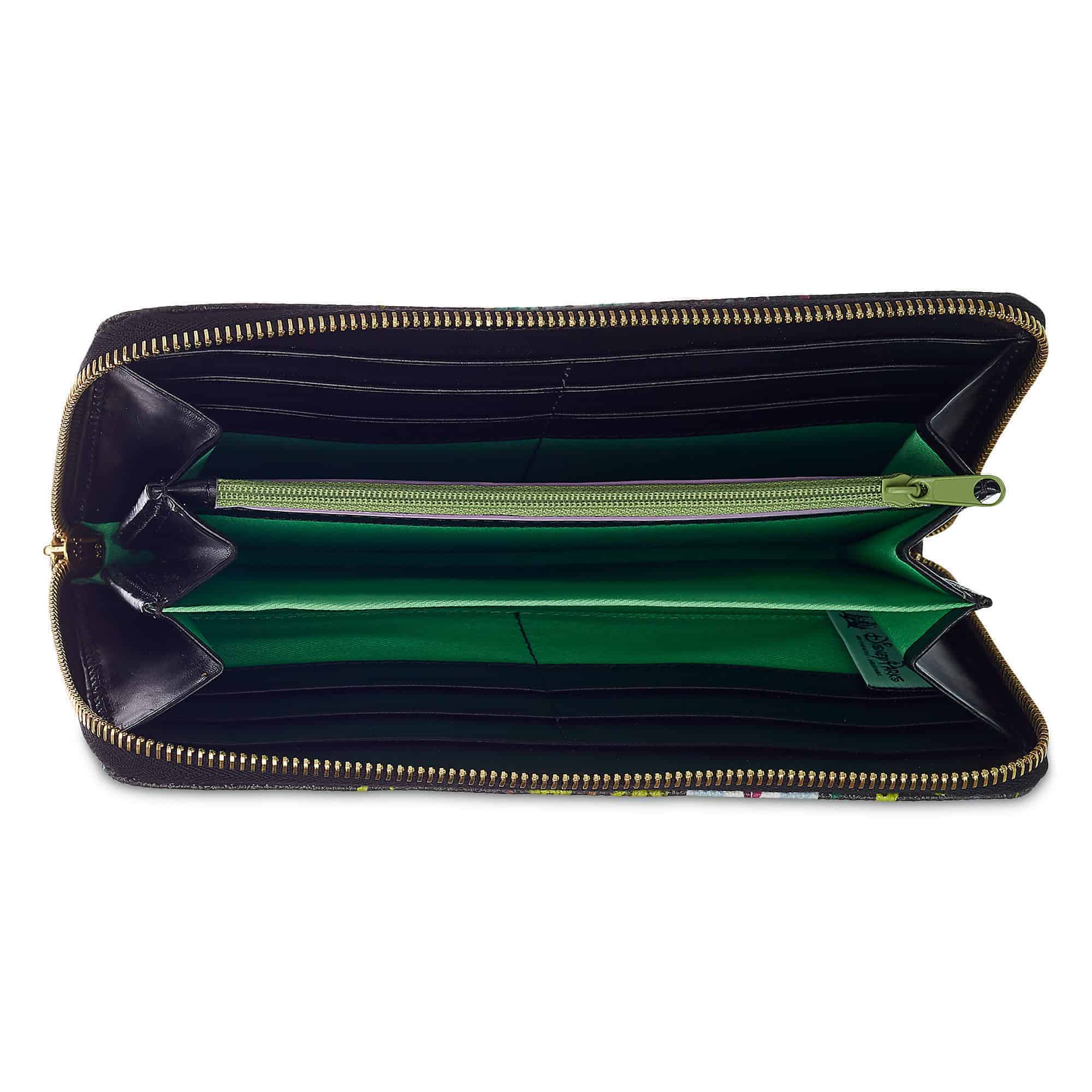 Haunted Mansion 2019 Backpack by Dooney & Bourke
Released on Friday, November 8, 2019
Retail price: $318
Dimensions:
17 1/2" H x 14 1/2" W x 7 1/2" D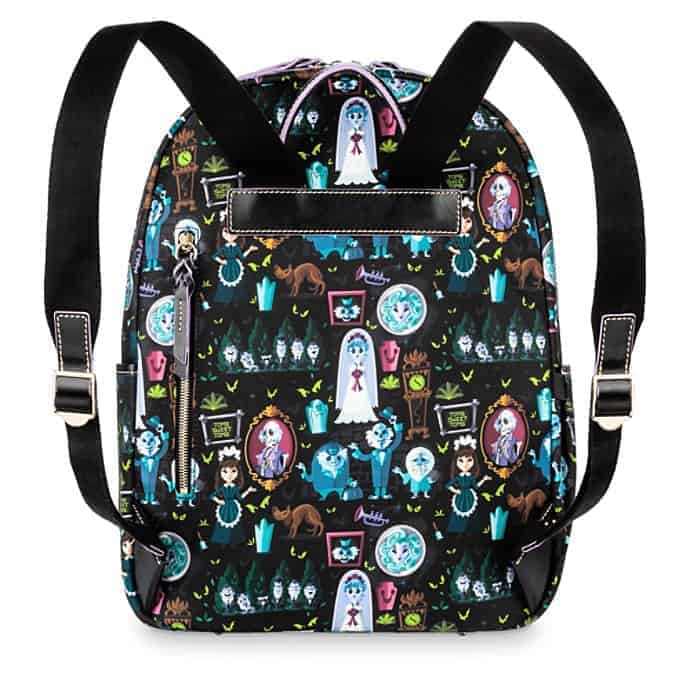 The Haunted Mansion-inspired pattern includes The Hitchhiking Ghosts, Madame Leota, The Bride and more!
Screen art on nylon
Leather trim
Double zip main compartment
Exterior front zip compartment with interior slip pocket
Two exterior side slip pockets
Vertical zipper pocket in the back
Leather zipper pulls
Adjustable shoulder straps with leather trim and metal buckles
Leather top carry handle
Three interior slip pockets, including laptop or tablet pocket
Metal feet
Interior zip pocket "Dooney & Bourke Since 1975" leather label inside and on front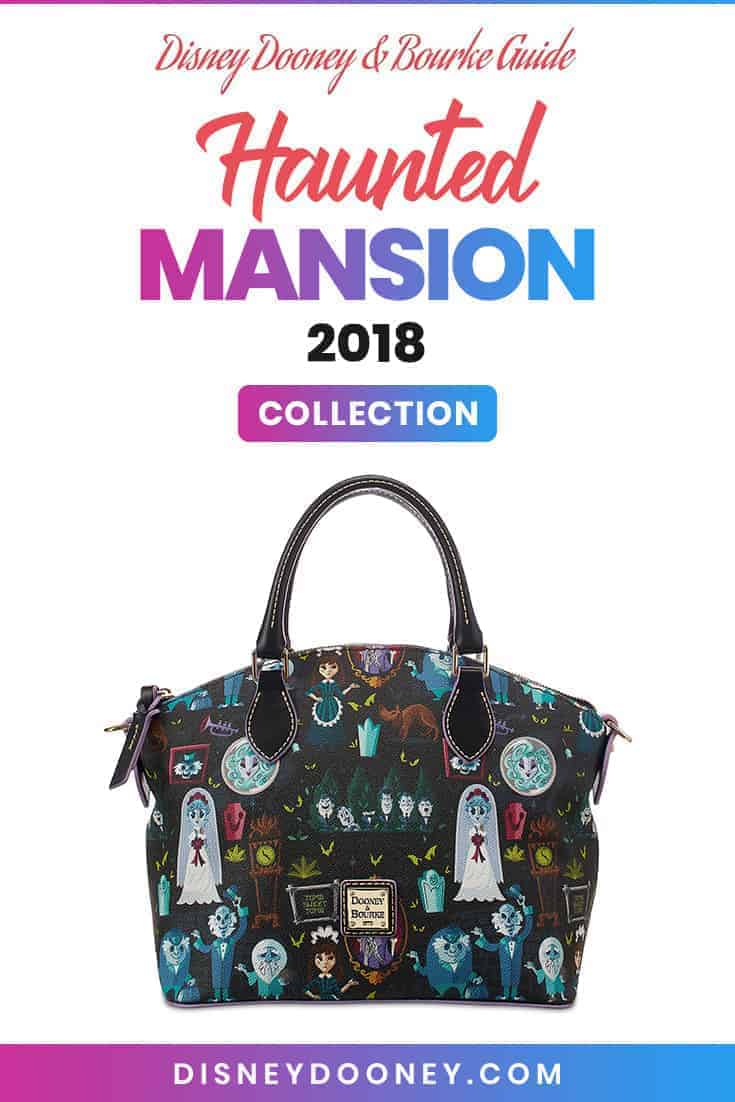 Disclaimer: We may earn a commission for products purchased through some links in this article.