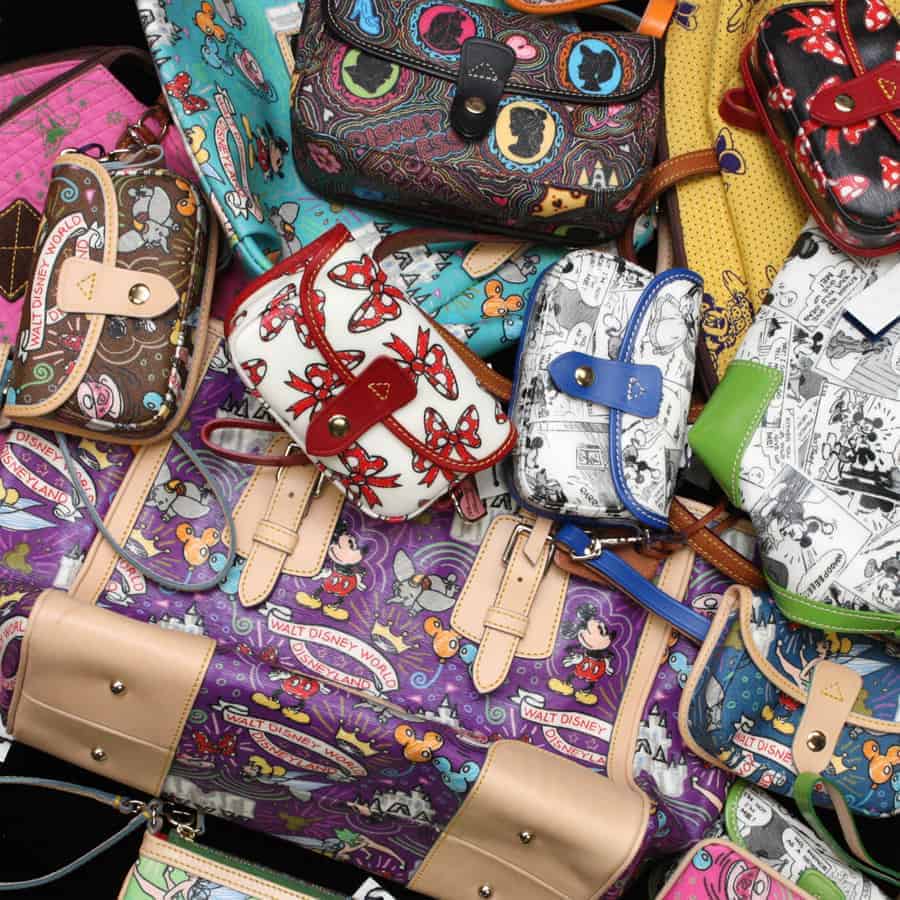 "One of a Kind" bags, or OOAK for short, are sample or prototype pieces created by Dooney & Bourke but were never released or mass-produced. OOAK's are typically used by the bag designer at Dooney & Bourke to pitch their concept or as a sample for a new collection before creating them for the general public.
Disney Cruise Line Fantasy Tote OOAK
A Susanna Tote silhouette was created and massed produced for the Disney Cruise Line Fantasy Collection. This OOAK Disney Cruise Line Fantasy Tote features a navy front snap pocket with navy leather finishings on the bottom of the bag, and a navy hangtag, all of which the Susanna Tote does not have. This item first appeared at the Disney Cruise Line Fantasy Sample Sale in July 2014.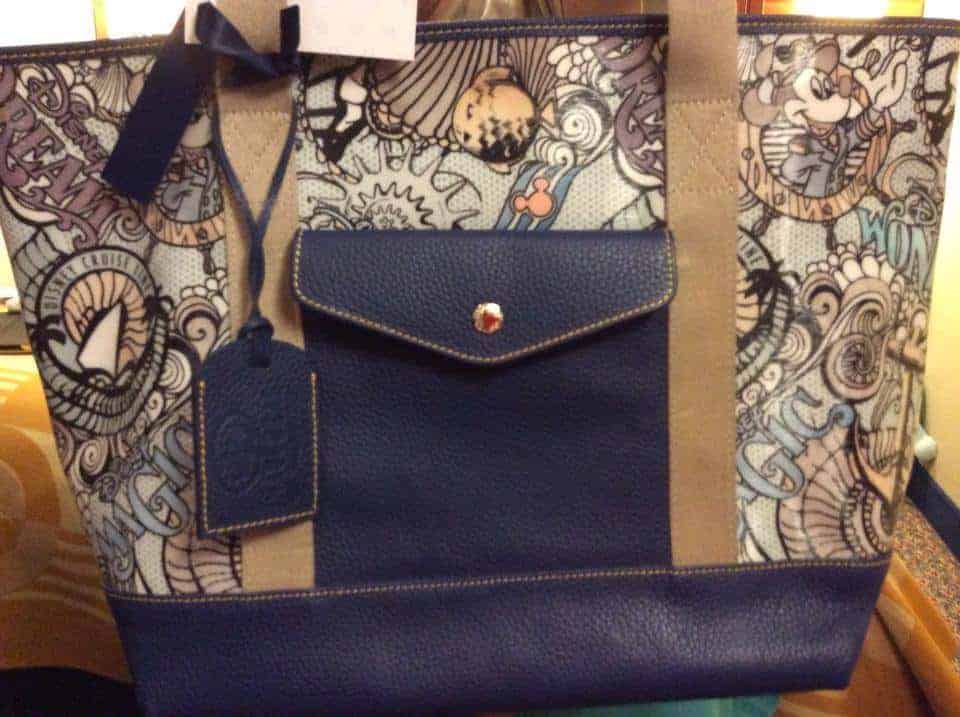 Disneyland Paris Retro Hobo OOAK
This OOAK Disneyland Paris Retro Hobo features an entirely different print and is in a silhouette that was not released. Additionally, the Disneyland Paris Retro Collection was released on nylon, while this bag is coated cotton.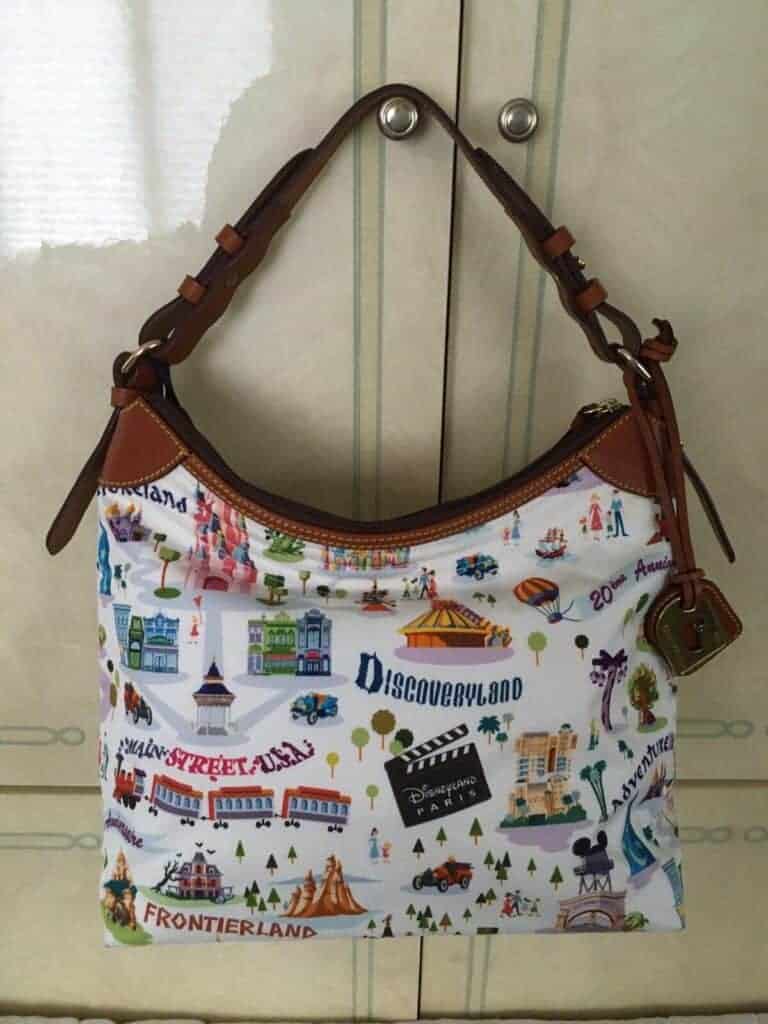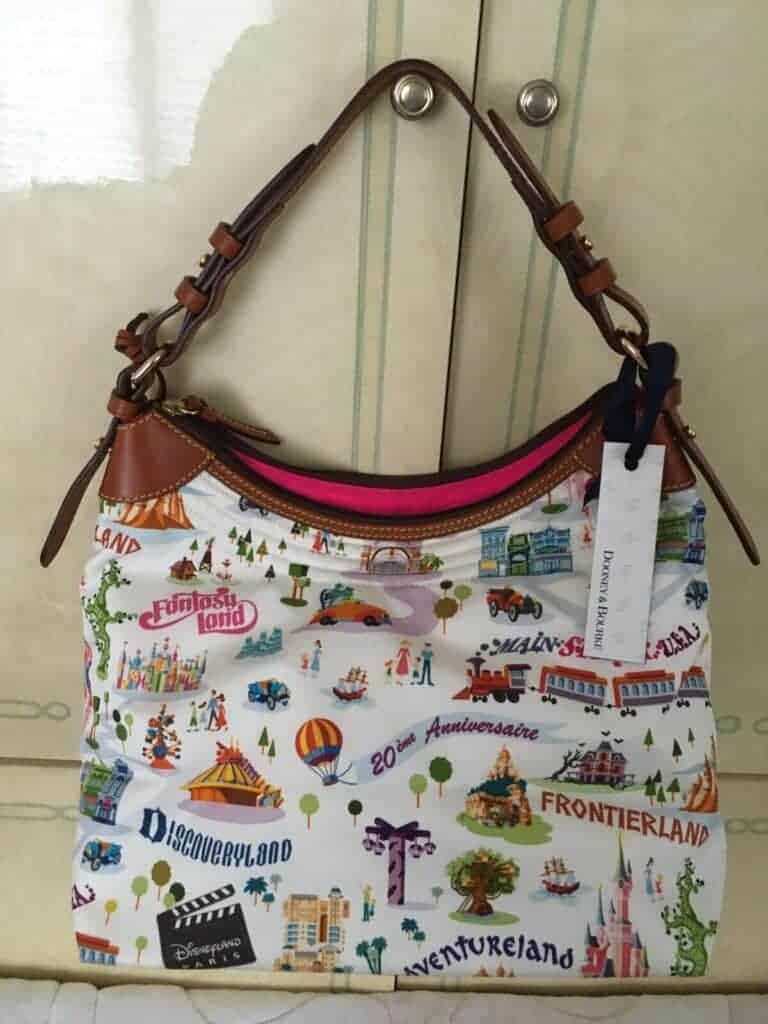 Mickey & Minnie Rainbow Names iPad Case OOAK
While iPad Case style was released for the Mickey & Minnie Rainbow Names Collection, this OOAK differs from the usual pattern because it only has Mickey head icons on the print. This Minnie head icons are missing.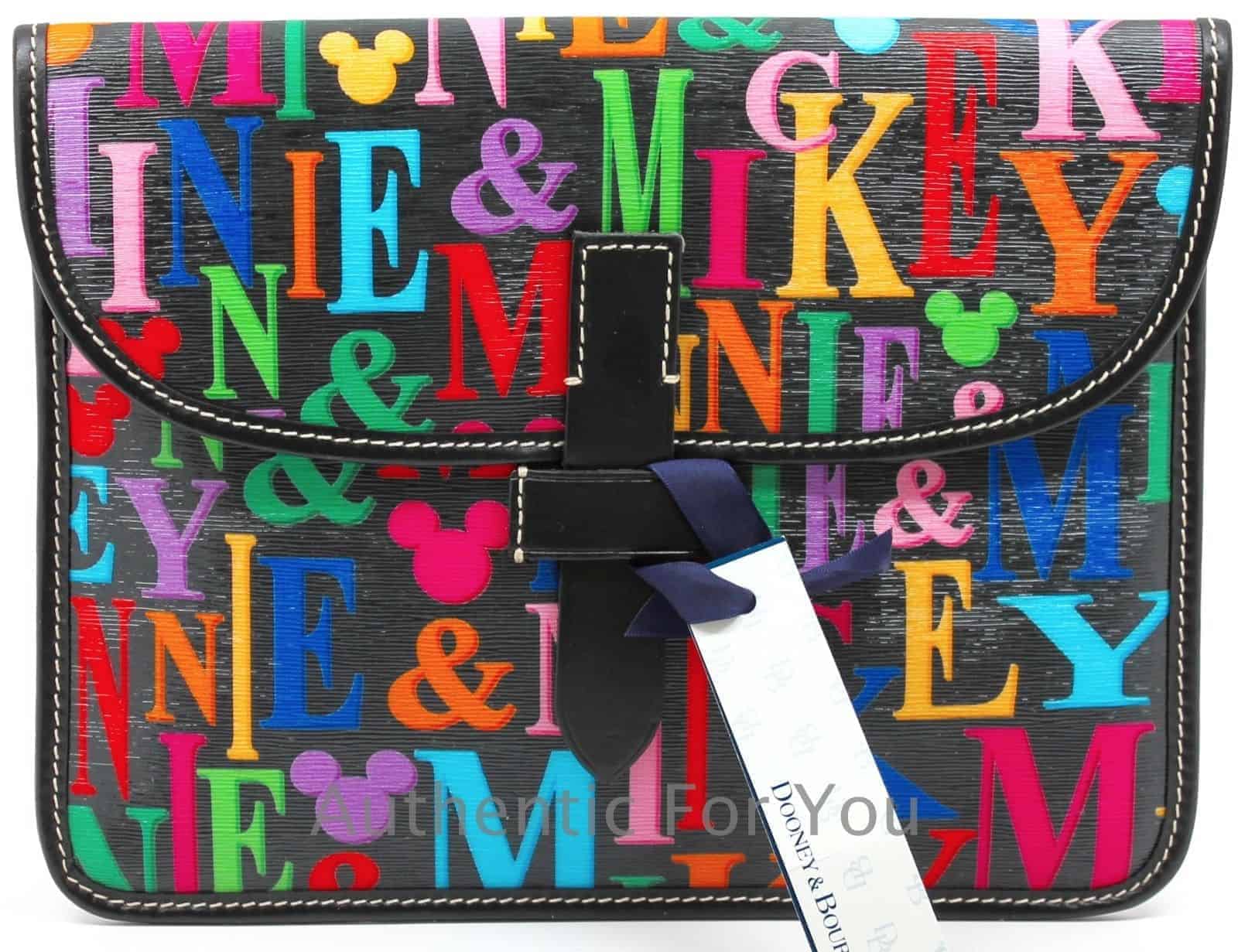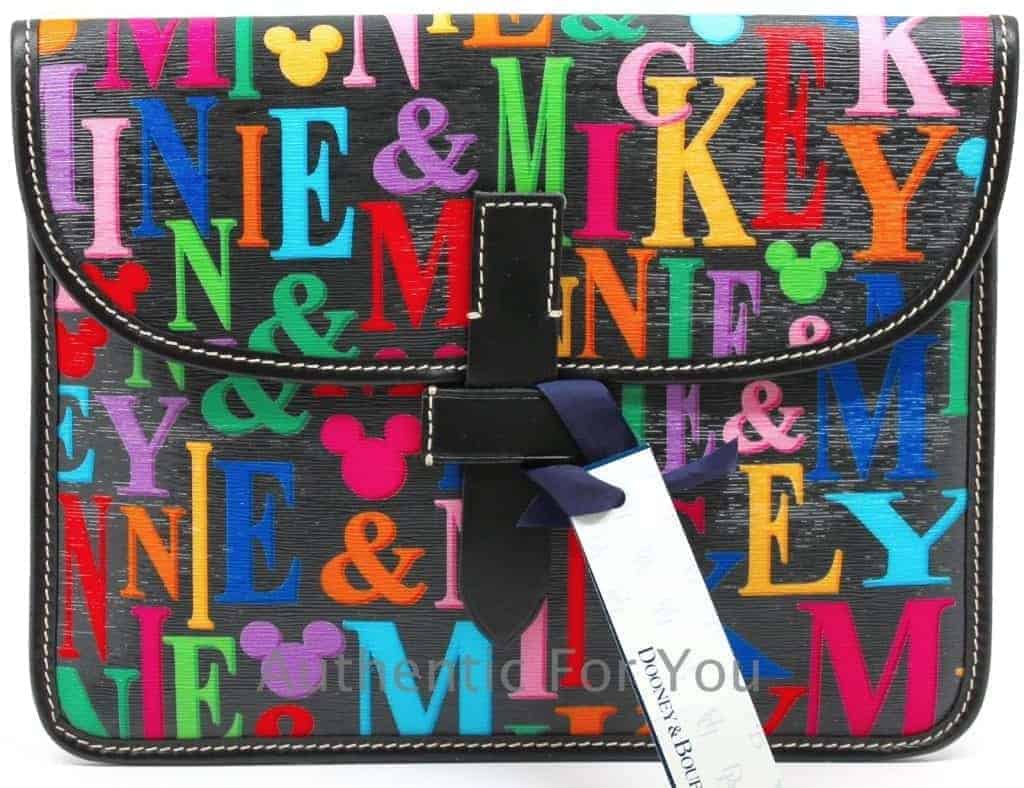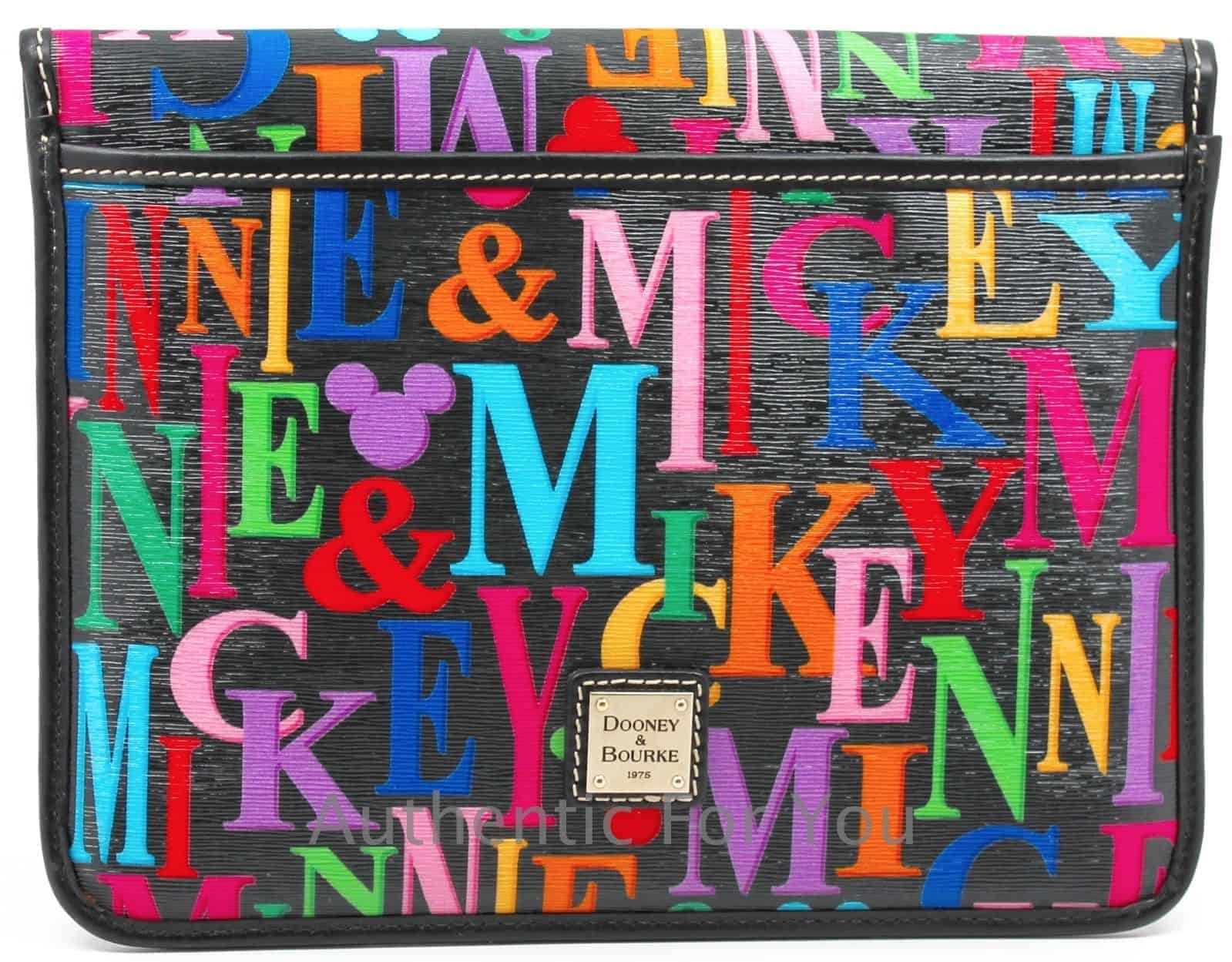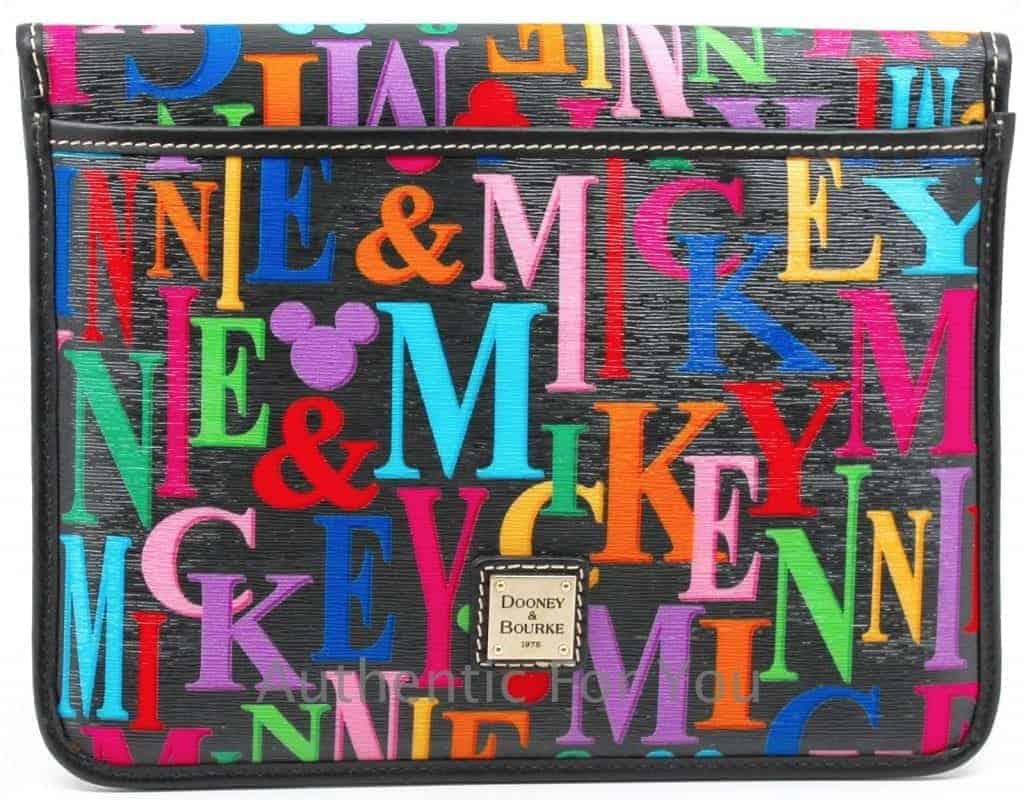 Mickey Stripes Crossbody OOAK
This OOAK Mickey Stripes black and white crossbody bag was not produced for the Mickey Stripes Collection. A similar style was released in Japan but that version did not have the leather Dooney duck emblem on the front of the bag.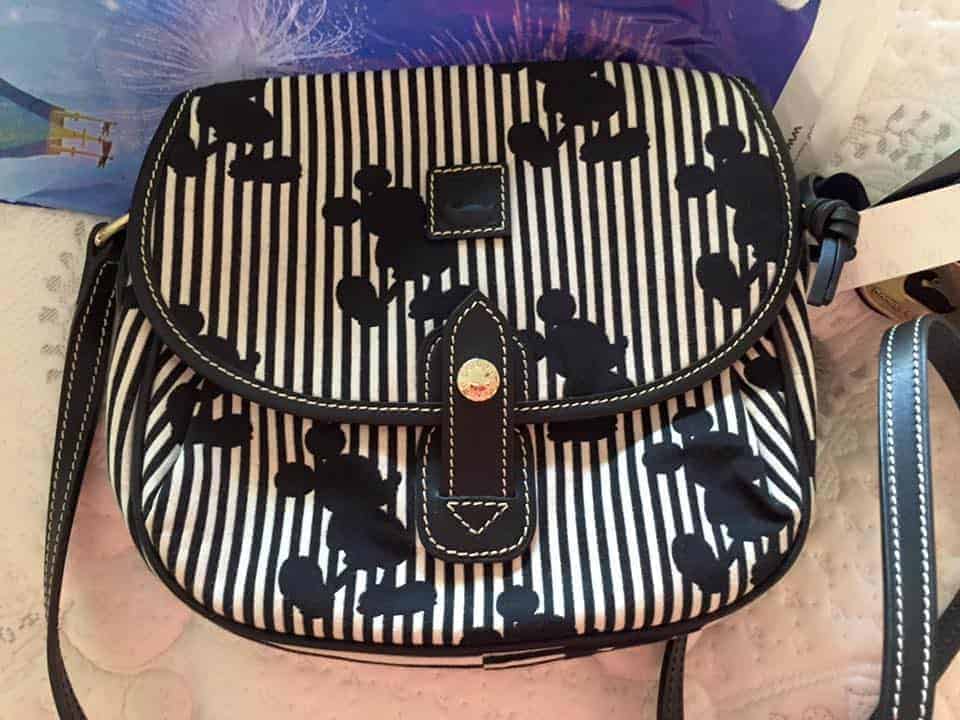 Silly Band Mickey Silhouettes Tassel Tote OOAK
The Silly Band print was not mass produced. This Silly Band Tassel Tote is the only of its kind.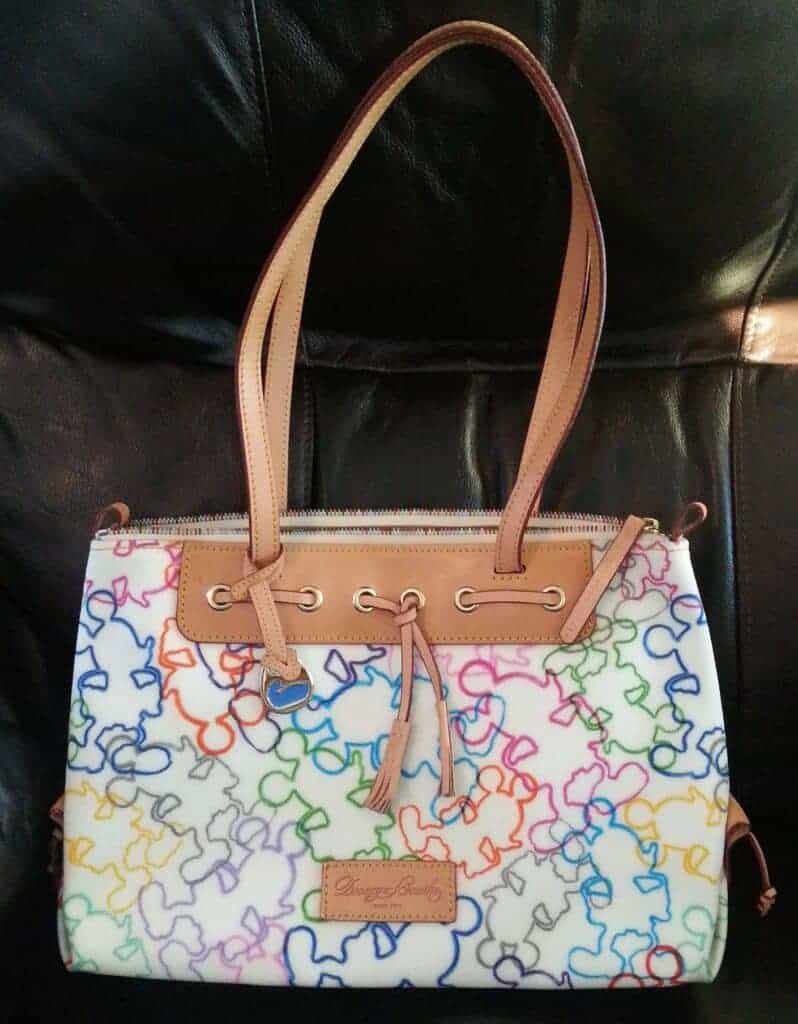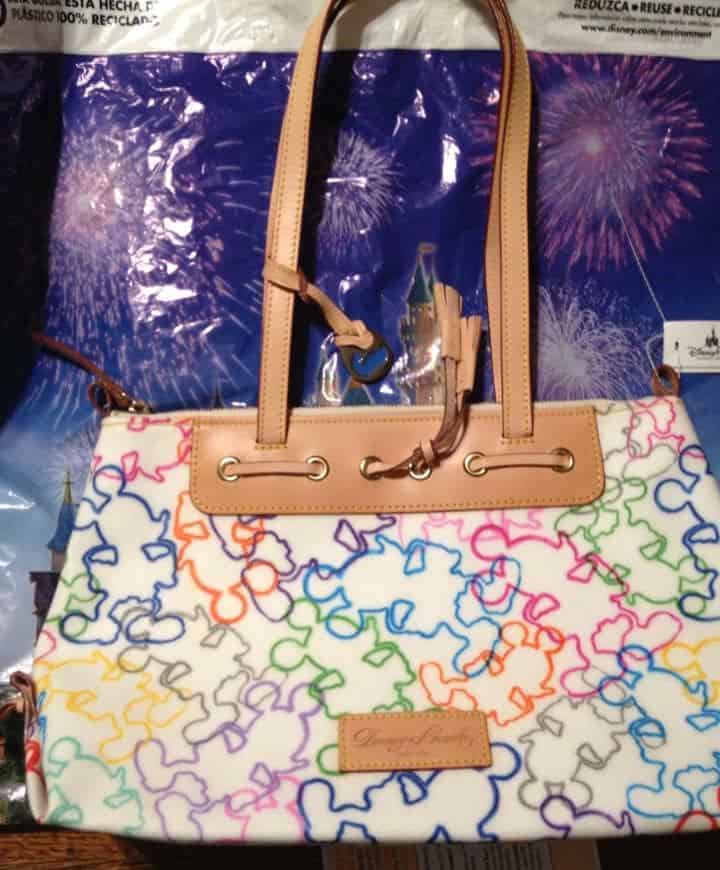 Looking for your own OOAK Disney Dooney & Bourke? Here are some for sale on eBay right now:
These are just some of the rare one-of-a-kind bags and accessories that we know about!
More OOAK Disney Dooney & Bourke bags
contact us
.
Disclaimer: We may earn a commission for products purchased through some links in this article.