Today, we want to take you INSIDE Mouse Gear at Disney World's Epcot and show you what Disney Dooney & Bourke handbags are available right now!
The 2019 Epcot International Flower & Garden Festival is in full swing here at Epcot so it's no surprise you'll see Disney Dooney and Bourke's latest style, the Flower and Garden Festival Butterflies 2019 Collection in three silhouettes: tote, crossbody, and wallet.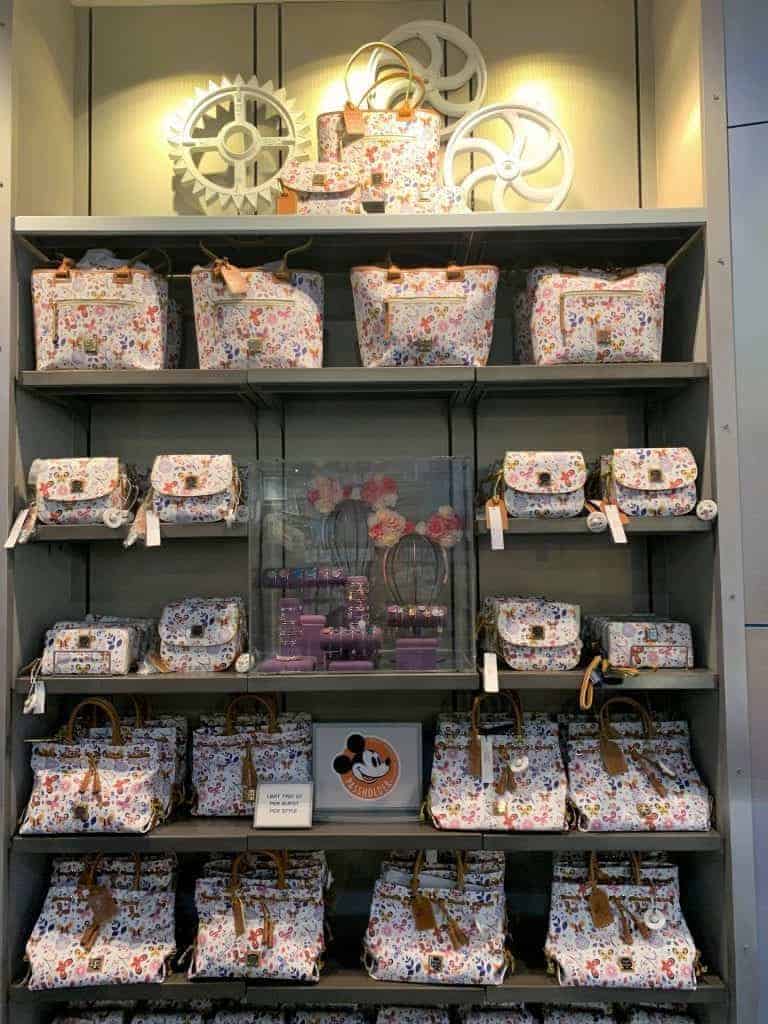 Exciting news! We're seeing some new silhouettes from the Black Embossed Leather Sketch Collection! While we have seen the crossbody at Uptown Jewelers in the Magic Kingdom, this is the first time we've seen the tote and large satchel so it's great to see these additional styles in person.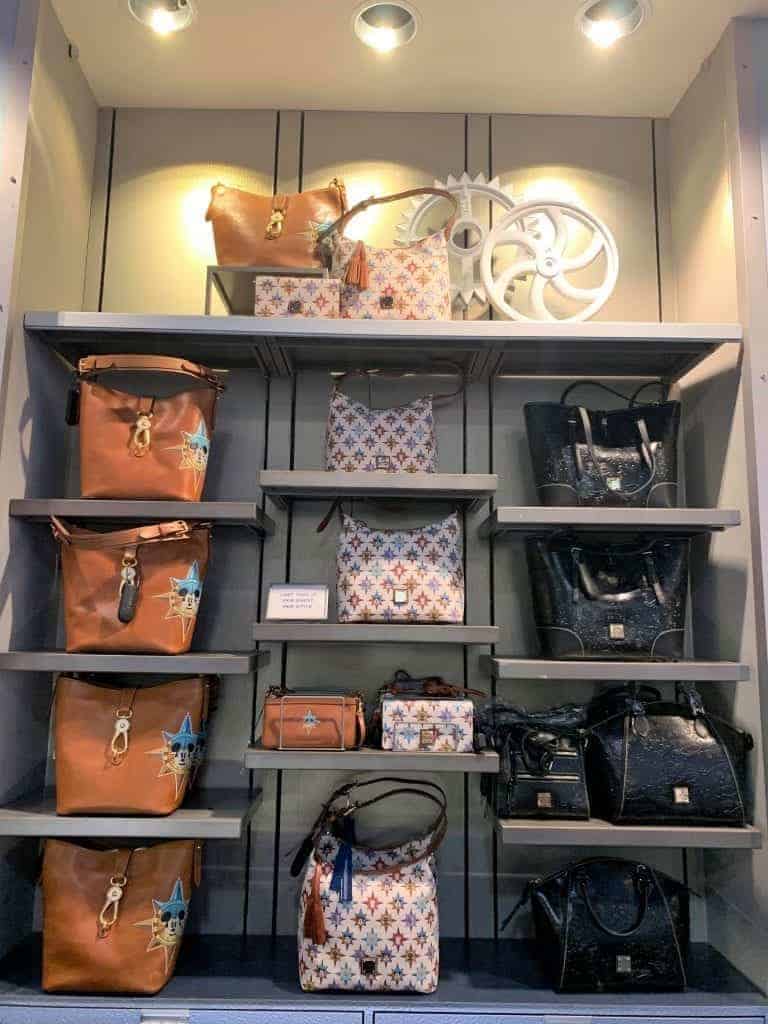 Both the satchel and wallet from the compass designed Parks Passport Collection and Passport Leather Collection can be found throughout Disney World, including here.
Mouse Gear has the Sleeping Beauty 60th Anniversary Satchel and Crossbody available. The wallet is noticeably absent but it might be still available in other stores.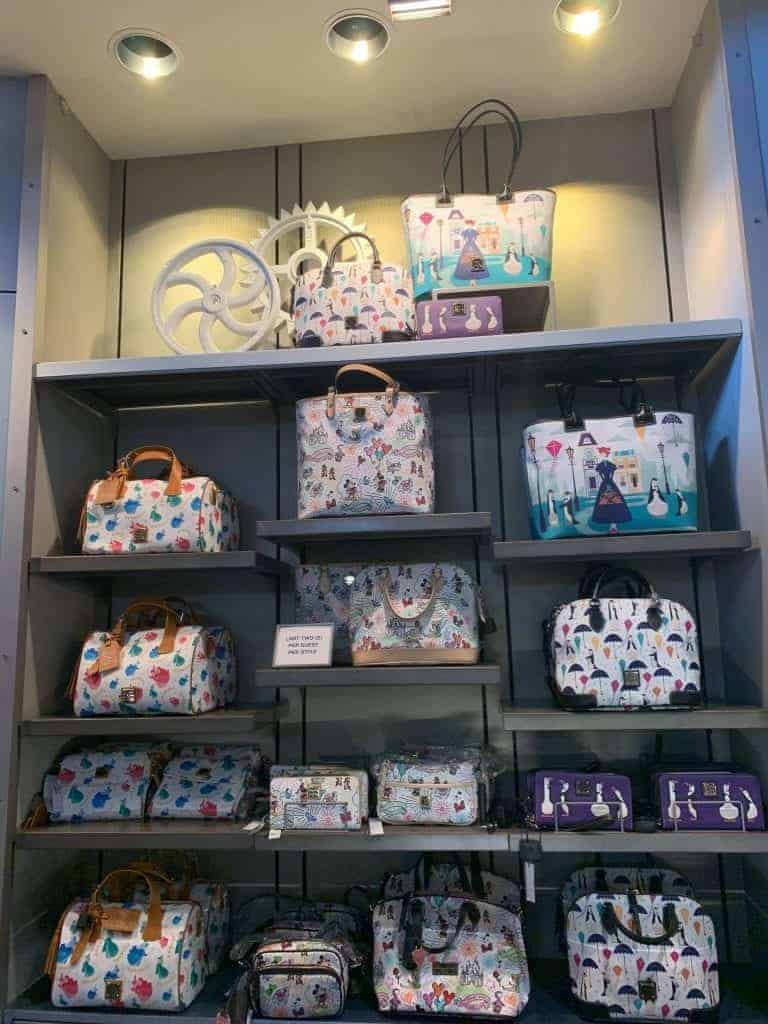 You'll also find the classic Disney Dooney & Bourke White Sketch large tote, domed satchel, wallet, pouchette, zip satchel, and hip pack in stock. Plus, there is still time to snag all of the silhouettes from the "Mary Poppins Returns" Collection, including the wallet, tote, and domed satchel.
A special thanks to Disney Parks and Resort Concierge Services for this amazing virtual shopping tour!
Disclaimer: We may earn a commission for products purchased through some links in this article.